Alumni Spotlight: Ryan Lee
Monday, February 13, 2017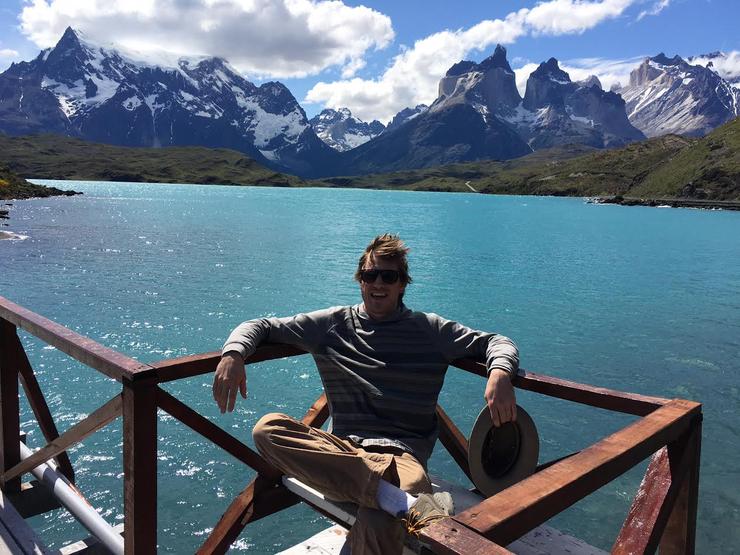 By Professor Molly McClain
After graduating in 2008, history majors Ryan Lee and Danny Wiborg renovated an old school bus and headed to Mexico. The bus broke down near Acapulco but Ryan and Danny kept going, traveling through Central and South America. Ryan now works for a hedge fund manager in Buenos Aires, Argentina, having finished his master's degree in international economics. We asked him to tell us about his experiences.
Q&A Ryan Lee
Q: You have backpacked throughout Latin America. What are some of your favorite places and/or experiences?
A: Mexico and Colombia hold special places in my wanderlust heart. After having spent many months in Mexico on multiple occasions the food, culture and spirit of the county is always calling me back. I could say the same about Colombia. Other than the bus adventure with Danny, my favorite experience was probably an overland tour from Bogota to Buenos Aires.
Q: How did you finance your travels?
A: I worked seasonally as a landscape contractor in the California Sierra Nevada mountains, taking winters off to travel. The Aleut Foundation in Alaska awarded me a scholarship for the master's program. And of course I was very frugal and slept in some rather "undesirable" locations on occasion.
Q: How did you end up in an international economics program in Buenos Aires?
A: After a few jaunts in region I decided that I wanted to continue my education with a focus on Latin America. I started out in a program at Sacramento State which offered courses in Buenos Aires. I loved it so much and felt that the experience here was more beneficial than the program in Sacramento so I decided to complete the whole master's program here.
Q: What is it like to live and work in Argentina?
A: Fortunately the fund I work with is rather unconventional so I am isolated from a typical Argentine work experience. The previous government had strict financial controls so it made working in the financial services industry very insightful as to the inner-workings of the international financial system. The current government is far more "market friendly," so it is just as insightful to watch the pendulum swing back the other way. Hopefully the structural reforms are able to kick-start the economy as things are looking grim these days. Living here has been a great experience and learning another language is a great challenge.
Q: How do the skills that you learned in the History Major help you to succeed at a job in financial sector?
A: Research. As a History Major I researched past events looking to prove a hypothesis. My job in the financial sector is similar in that we create hypothesis based on market patterns and then research and test the patterns using algorithms to historically back-test the hypothesis with the goal of predicting future market movements based on past occurrences.
Q: Do you recommend taking an unconventional path after graduation?
A: Absolutely! I was fortunate not to have a student debt burden so it made buying a school bus and turning on, tuning in and dropping out much easier (mentioning the bus requires a Kesey quote). Danny and I really benefited from our experience and we are now both satisfied professionally with a world of experience under our belts.