Communicating the Vote: Students Create Vote Campaigns for Nov. 8 Election
Monday, November 7, 2016post has video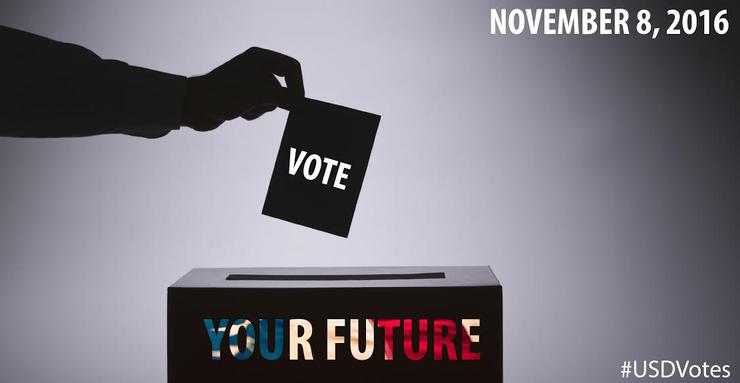 Vote. In a word, that's been the focal point this fall semester for USD Votes, a dedicated program organized by USD Political Science Professor Casey Dominguez, PhD, and adopted by colleagues in their respective disciplines. Students have been participating to encourage voter registration, attend events to be more informed about the candidates and what's on the ballot, some context about the history and privilege of voting and, of course, to encourage the campus community to vote on November 8.
Mary Brinson, a visiting Communication Studies professor, organized her Political Communications students to break into groups of four or five and create a video and a poster campaign that speaks to the importance of voting.
The following video was put together by four of Brinson's students: Kyle Dubin, Molly Eaton, Nicole Elghanian and Katherine Kovach-Galton.