Illume Speaker Series: Professor Avi Spiegel Discusses "The Future of Political Islam"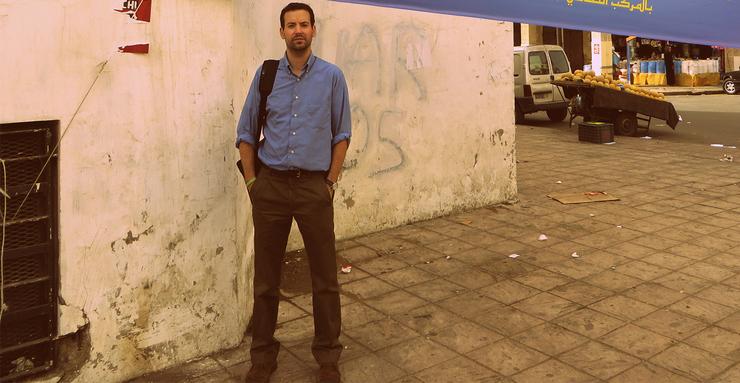 Avi Spiegel, PhD, JD, an assistant professor of political science and international relations, will be the featured speaker for the University of San Diego College of Arts and Sciences' Illume Speaker Series, discussing "The Future of Political Islam," on Monday, April 4.
Spiegel, who specializes in Middle Eastern and North African politics, will talk to the USD community about his new book, Young Islam: The New Politics of Religion in Morocco and the Arab World. The free event starts at 6 p.m. and will be held in the Warren Auditorium within Mother Rosalie Hill Hall (SOLES). A reception will follow Spiegel's talk.
In December, Spiegel's book received an Abu Aardvark 2015 Middle East Book award. "A wonderfully written ethnographic analysis of the competing stands of Islamist organization and mobilization in Morocco," said Marc Lynch, creator of the award. "Spiegel shows brilliantly how Islamist ideas play out in the social and political lives of Moroccan youth and the striking variation in the approaches of different types of Islamist organizations."
Last month, Spiegel was awarded the Religion and International Relations Book Award from the International Studies Association for his book. As co-recipient of the annual award, Spiegel was recognized for the originality of his work and the book's significance in regards to current events.
Spiegel's talk on April 4 will focus on the rivalries found within the next generation of political Islam. Today, two-thirds of all Arab Muslims are under the age of 30. Spiegel looks inside the evolving competition for their support — a competition not simply between Islamism and the secular world, but between different and often conflicting visions of Islam itself.
— Melissa Olesen