Eric Wey Interns with the Arms Control Association in Washington, D.C.
Wednesday, November 6, 2013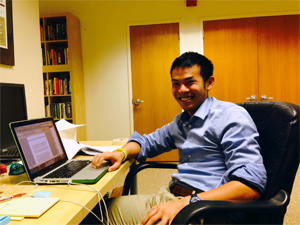 The Arms Control Association is a non-partisan organization that promotes public support and understanding of issues involving arms control. The organization also publishes a monthly publication called Arms Control Today, which covers major issues in arms control such as proliferation, nuclear modernization, chemical weapons, nuclear testing and missile defense. As a research intern, I've been afforded excellent opportunities to work and assist staff on research projects. The internship has been great so far and I'm looking forward to learning more as my internship continues.