University of San Diego Master of Science in Finance Program Awarded STEM Classification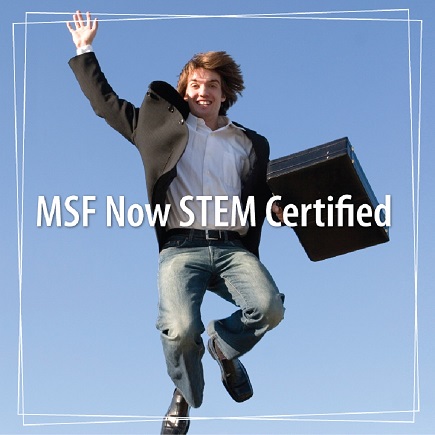 The University of San Diego Master of Science in Finance Program (MSF) has recently received STEM field classification based on the Department of Education guidance.
The STEM designation for the MSF program at the University of San Diego School of Business will be effective starting with the incoming Fall 2018 class.
The Department of Homeland Security (DHS) has determined that international graduates who attend STEM-Science, Technology, Engineering and Mathematics-designated programs may be eligible for Post-Completion Optional Practical Training (OPT) for up to three years in the U.S, up from one year for programs without the designation. This recognition will increase the value of the degree to domestic employers and boost our international graduates' competitiveness and also facilitate job placement. "Allowing highly skilled foreign graduates to extend their post-graduate training in the U.S. is key to the success of our technology industries and the nation's economic growth and security," said USD School of Business Dean Jaime Alonso Gómez. "We are very pleased to receive this important designation."
The Master in Finance Program is a 10-month program which prepares students to be successful practitioners in today's 21st century global workplace. Along with preparing students for the first two levels of the Chartered Financial Analyst (CFA) exam, the program includes study in financial markets and institutions, portfolio management, derivatives, financial engineering products, financial econometrics and computational finance.
For more information visit www.sandiego.edu/business/msf.
Phone
Phone: (619) 260-4830

Map
Olin Hall
5998 Alcalá Park
San Diego, CA 92110