Seattle Entrepreneur and School of Business Alumna to Receive University of San Diego Award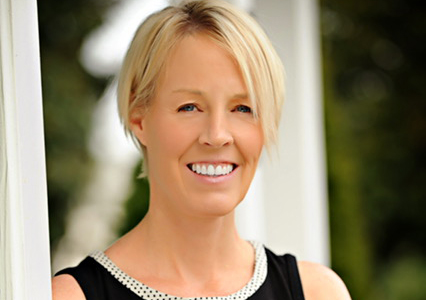 A successful Seattle entrepreneur who also volunteers for many nonprofit organizations, will be honored by the University of San Diego on April 22.
Michele L. Moore, who earned a bachelor's degree in accountancy from the USD School of Business in 1985, will receive the Author E. Hughes Award for Career Achievement.
After working for KPMG and earning a master's degree in accountancy, Moore founded Zemax, an optical design software company based in Kirkland, Washington. When the firm was sold in 2011, Moore discovered a passion for plants and is now developing a landscape and fruit tree orchard in Hawaii.
She has served as president of Pangea Giving for Global Change and currently serves on the finance and other committees for several Seattle nonprofit organizations including Recovery Café, FareStart and the Kirkland Arts Center.
"Michele is not only a successful entrepreneur but someone who uses her expertise and talents to benefit the entire Seattle community," said Jaime Alonso Gómez, dean of the USD School of Business. "She exemplifies the spirit of excellence, innovation and service we strive to instill in all our graduates, and we are very proud to honor her."
Moore has served on the USD School of Business Advisory Board since 2014 and is vice chair of the School of Business committee for the university's "Leading Change" campaign. In 2012, she and her husband Kenneth endowed the Kenneth E. and Michele L. Moore Scholarship Fund to support undergraduate students who are making a difference as Changemakers.
The Moores reside in Bellevue, Washington, and are the parents of Sophie, a recent graduate of the University of Washington's Jackson School for International Studies, and Alex, a junior at Reed College in Portland, Oregon.
Phone
Phone: (619) 260-4830

Map
Olin Hall
5998 Alcalá Park
San Diego, CA 92110