Narwold Quoted in Times of Malta on Property Tax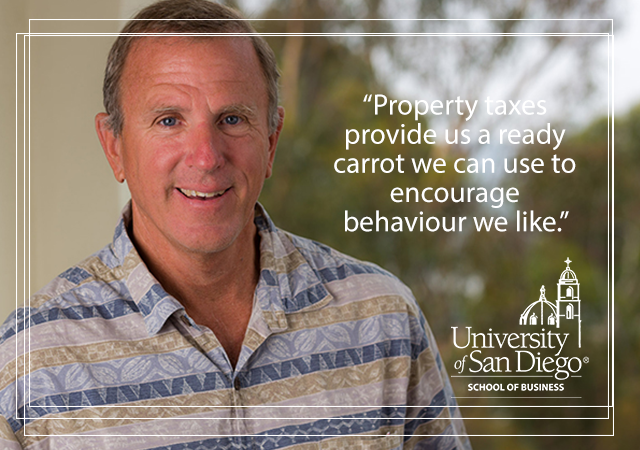 Andrew Narwold, professor of economics in the University of San Diego School of BUsiness, is quoted in the Times of Malta in a March 11 article on property tax.
Narwold was in town for the eNGO Flimkien Għal Ambjent Aħjar sympoisum on the economic value of heritage. He refrenced property tax in San Diego, saying some individual property owners are motivated to conserve historic buildings. Narwold's research has shown that the value of surrounding properties increased as a result.
"When property is developed, the benefits are strongly concentrated in the hands of very few, while the costs, spread over a larger group might be individually small, but collectively quite large," he said in the article.
Phone
Phone: (619) 260-4830

Map
Olin Hall
5998 Alcalá Park
San Diego, CA 92110