Real Estate Competitions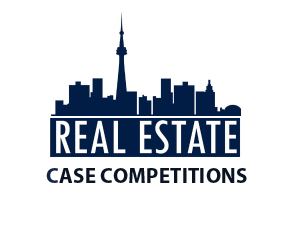 The University of San Diego School of Business's Burnham-Moores Center for Real Estate announces the 2017 teams for the undergraduate 2017 NAIOP University Challenge and the 2017 ARGUS Software University Challenge.
2017 NAIOP University Challenge
The Seventh Annual NAIOP University Challenge is underway with students from the University of San Diego, San Diego State University and the University of California San Diego competing in a highest and best use analysis of a real site study in San Diego County. This year's project is a 3.45-acre site in downtown San Diego. Potential issues to be addressed include financing, transit-oriented issues, sustainable development, traffic patterns, community impact, feasibility and investment returns. The judging panel/investment committee will consist of nine senior level commercial real estate professionals. The teams are required to defend their respective projects in front of the judging committee on April 26, 2017, and then present their case in front of an audience of real estate professionals, industry leaders and fellow students at a "Presentation Day with NAIOP" on April 27, 2017. This year's USD team consists of USD seniors Demarco Duran, Forrest Greenwalt, Anh Nguyen, Danielle Priore, Alexander Splinter and Gwendolyn Walter. Register to attend the Seventh NAIOP University Challenge presentations.
ARGUS University Challenge
Each year Altus Analytics offers the ARGUS University Challenge with dozens of teams of aspiring real estate professionals from universities around the world competing to present a paper with the best investment analysis and conclusion for a fictitious real estate opportunity. Cash prizes are given to the top three teams. In honor of one of the most popular apps ever released, the theme of the 2017 case, which starts this spring, is Pokémon Go. It will be a five-to-ten page, combined portfolio-level hold/sell and investment analysis, using three scenarios to project the risk/return on each scenario and determine potential Loan to Value ratios for the refinance scenarios. It will be a small portfolio of shopping centers that present an opportunity to be sold, refinanced as-is or refinanced with some additional funds for recommended improvement projects.
The 2017 USD ARGUS team includes MSRE candidates Adam Goff, Marina Koelbl, Nick Kolbe, Erik Luedtke and Karamarie White. Learn more about which universities are participating in this year's challenge, read about the author of the case and who the judges of the 2017 competition are.
Update on the 2016 Real Confidence Univeristy Challenge
In January, the 2016 Real Confidence University Challenge second quarter results were posted, placing USD in second place on the private side of the portfolio challenge
View the portfolio returns and updates on the 2016 Real Confidence University Challenge website. After each quarter results a new feature called the Quarterly Real Confidence Quarterback podcast will be featured on the Real Confidence website. The podcast will host a variety of executives who will address the respective quarter results and will forecast the remaining quarters.
Phone
Phone: (619) 260-4830

Map
Olin Hall
5998 Alcalá Park
San Diego, CA 92110