Barrett to Speak at Annual Responsible Investing Summit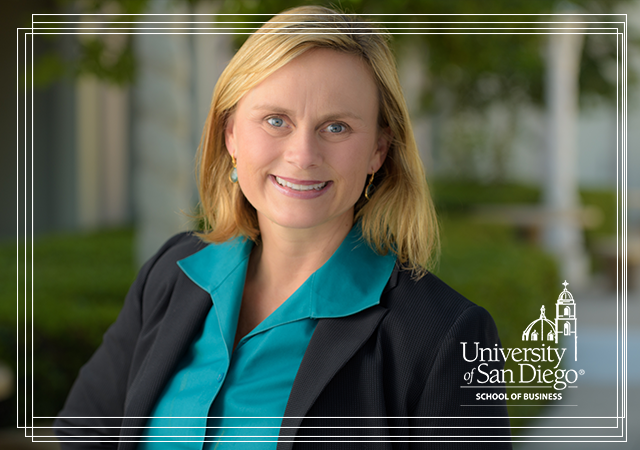 On March 9-10, Annalisa Barrett, clinical professor of finance in the University of San Diego School of Business, will be a panelist at The 3rd Annual Responsible Investing Summit in San Francisco, California. The event brings together top leaders in Environmental, Social and Governance (ESG)/Socially Responsible Investment (SRI) and impact investing for a deep dive into options, data and impact measurement, risks and returns and trending issues. Participants will learn how leading investors are selecting their ESG/SRI investments, specifics in conducting due diligence, return expectations, ways to measure performance and ROI and how to integrate responsible investments into personal portfolios.
The 3rd Annual Responsible Investing Summit will focus on "Why a Conscientious Investment Policy Will Improve Your Bottom Line" and will take place at the Marines Memorial Club, in downtown San Francisco. Barrett will be on the "Looking Through the Gender-Lens: Key Benefits of Investing in Women" panel.
Barrett's areas of research focus on corporate governance, board practices and compensation; she regularly publishes in practitioner journals. She attends numerous conferences in the governance and compensation industries and has been a presenter and panelist at several conferences over the last decade. Barrett has been quoted in national press as an expert on corporate governance matters and her research has appeared on the front page of the Wall Street Journal.
Phone
Phone: (619) 260-4830

Map
Olin Hall
5998 Alcalá Park
San Diego, CA 92110