Research by Vamosiu Cited on Inside Higher Ed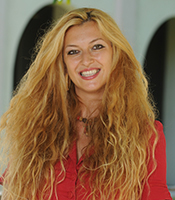 Research by Adriana Vamosiu, assistant professor of economics in the University of San Diego School of Business, has been cited in an August 16 article on InsideHigherEd.com. The article, titled "Spending Your Tax Dollars" describes Vamosiu's co-authored research on the efficiency of public master's universities.
The research finds relatively few such institutions are inefficient when it comes to costs. It also finds the cost inefficiencies that do exist tend to be long-term, like structural practices and budgeting strategies--not short-term, like management issues that can be changed overnight.
In addition, Vamosiu and her co-authors found regional cost clustering exists--costs are more similar, for example, between universities in the Southeastern United States than they are for institutions separated by thousands of miles. And they found that there are economies of scale in undergraduate education but diseconomies of scale in graduate education. That suggests it is more cost-efficient to enroll more undergraduate students but it is not more efficient to enroll more graduate students.
The research, titled "Are Public Master's Institutions Cost-Efficient? A Stochastic Frontier and Spatial Analysis," was published in the journal Research in Higher Education. Co-authors are Marvin A. Titus, associate professor of higher education at the University of Maryland, College Park, and Kevin R. McClure of the University of North Carolina at Wilmington.
Vamosiu joined the department of economics within the School of Business in Fall 2013. Her passion for the liberal arts education began with her own undergraduate experience at Whittier College. Her main research interests are industrial organization, particularly pricing theory, bundling and compatibility issues and the economics of higher education. She teaches microeconomics topics and is always interested in new topics and areas of study.
Phone
Phone: (619) 260-4830

Map
Olin Hall
5998 Alcalá Park
San Diego, CA 92110