What is Phishing?
Phishing is an attempt to obtain personal and/or financial information from an individual through the use of e-mail links or pop-up boxes. These methods are often designed to look like they come from an "official" source in an attempt to trick the individual into providing sensitive data.
What should I know?
A legitimate institution will never ask you for any of the following information through any form of electronic communication:
your MySanDiego username and password,
your e-mail address and password,
your computer password,
your Social Security Number,
your mother's maiden name,
your bank account information, or
your bank PIN code.
Signs You May Have Received a Phishing Email:
Unofficial "From" email address
Urgent action required - examples: "Your account be locked out if you don't update your password", "Your account needs attention", "Your account has been compromised" 
Generic greeting - examples: "Dear member, Dear Customer.
Link to Fake website - always hover over the link to see the actual website address. (see video below for more examples)
Legitimate links mixed with fake links - examples: university.sandiego.edu is a fake link vs. the legit link sandiego.
Examples of Phishing emails:
Latest Example:

 

Phishing email sent out to campus on 07/02/2017 regarding merit increase. Payroll will never send emails regarding merit increases or emails with links to financial information. Please see example below.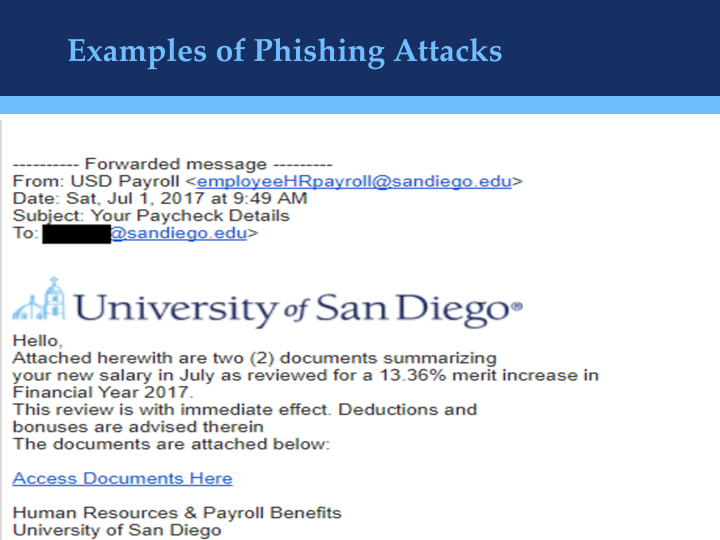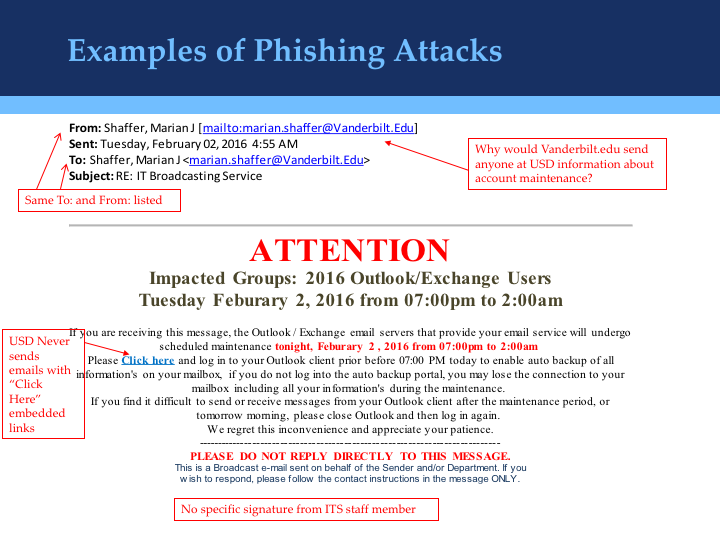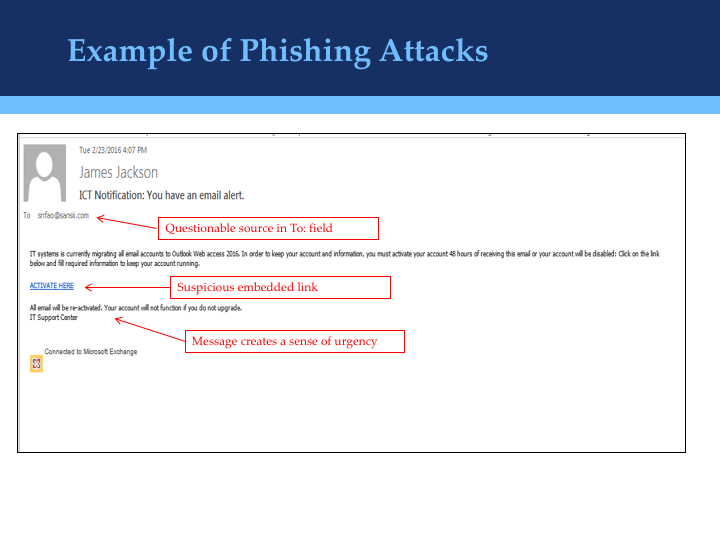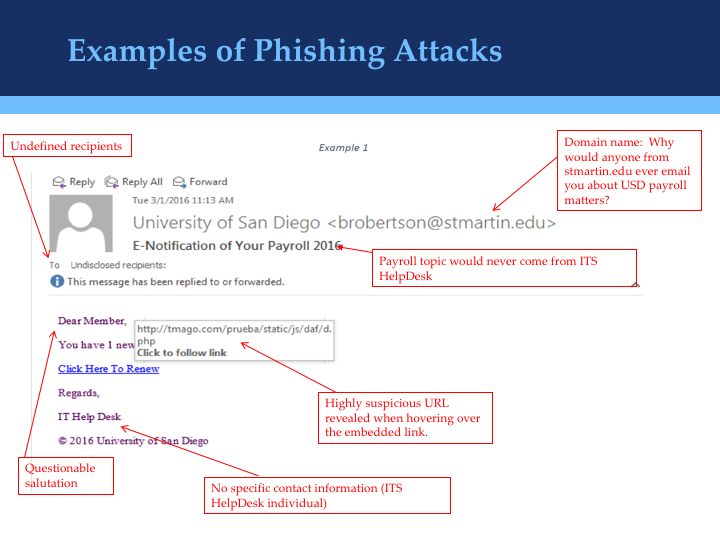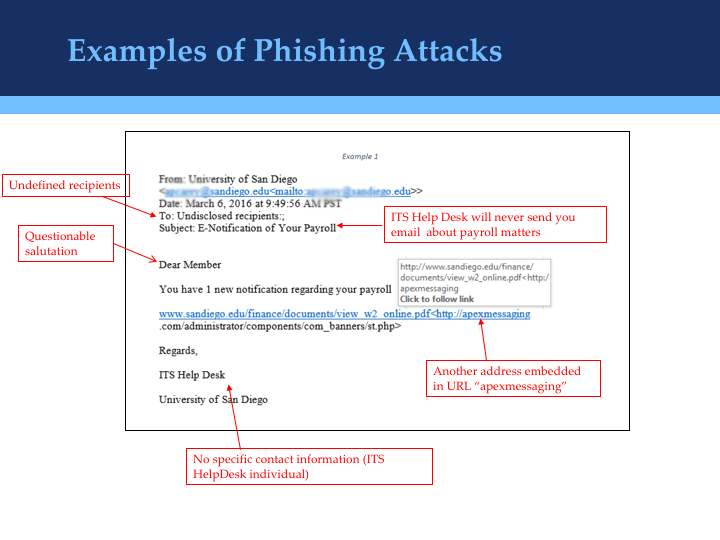 Report a phishing attempt
If you receive an e-mail requesting information from you and are unsure of the legitimacy of the e-mail, do not respond to the e-mail. Report any concerns to: help@sandiego.edu or call us at x7900
You can also report phishing e-mails to the Anti-Phishing Working Group, a volunteer organization that maintains a repository of phishing scam e-mails and Web sites to help people identify and avoid being scammed in the future.