Judith Belgau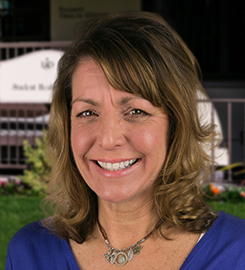 Phone:
(619) 260-4600 ext. 4321
Patient Customer Service Representative, Executive Assistant I
Judy has been providing administrative /bookkeeping support for San Diego businesses for over 8 years, and now with USD since 2009. She's married and has 2 teenage sons. She loves art & design, and enjoys outdoor sports such as running, biking & camping & exploring coastal California on family surf trips.
Student Health Center
Maher Hall 140
5998 Alcalá Park
San Diego, CA 92110
Phone: (619) 260-4595
Fax: (619) 260-2375