Careers in the Law
Careers in the Law
This event occurred in the past
Date and Time
Wednesday, November 1, 2017 from 5:30 p.m. to 7:30 p.m.
Location
Hahn University Center, Forums A, B, C
5998 Alcala Park
San Diego
,
CA
92110
Cost
0
Details
Attend the 36th Annual Careers in the Law program—the law school's largest and most important alumni and student networking event. More than 20 practice areas, including nontraditional legal careers, are represented. The Careers in the Law program is expanding this year to include bar associations, law firms, public sector and nonprofit organizations who would like to staff a table and talk with students and alumni about their organizations.
Whether you have advice to share or are in the job market yourself, this is a great opportunity for alumni to connect with each other and to meet current law students.

Hahn University Center
Forums A, B, C
University of San Diego
Hosted hors d'oeuvres, drinks and reserved parking
Co-Chairs
Dave Fox '07 (JD)
Fox Law, APC

Ashley T. Hirano ′09 (JD)
Sheppard Mullin Richter Hampton LLP

Please consider supporting this event as a sponsor:
Corporate Sponsors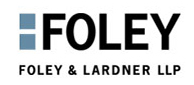 Small Firm Sponsors


Association Sponsors

Individual Sponsors
James D. Crosby '83 (JD)
Solveig Store Deuprey '78 (JD)
Megan Donohue '09 (JD)
E. Scott Dupree '77 (JD)
Victor M. Torres '84 (BA), '88 (JD)
Careers in the Law is a collaborative effort of the Law Alumni Association Board of Directors, the Office of Alumni Relations and the Office of Career and Professional Development.
Join the Alumni Network
Donate to the Dean's Closet
Have gently used clothing to donate to ensure law students are always dressed for success? Bring your donated items to Careers in the Law. The Dean's Closet is currently accepting the following donations:
Men's and Women's Suits
Professional Shirts and Blouses
Dress Shoes and Heels
Accessories: Ties, Belts, Cufflinks, Tie-Clips, etc.

Sponsor(s)