Energy Focus With Practical Experience
Meet Meghan O'Brien
Q: When did you decide to pursue a law degree?
A: I have planned on going to law school since I was a young girl. I have assignments from Elementary School saying, "When I grow up I want to be a lawyer." Law school has always been a dream of mine.
Q: Why did you choose USD School of Law?
A: USD School of Law was one of the few law schools in the country that offered a specialty in environmental and energy law. Most law schools only offered 1 or 2 classes in environmental law and mainly focus on the protectionist aspect. USD offers a variety of classes from water law to energy law and policy. Further, USD is continually adding and updating these courses to reflect current issues in the industry. The energy and environmental classes at USD provide an objective perspective that connects environmentalism, policy, business, and development. USD was hands down the best choice to pursue my desired specialty. I was also influenced by the variety of practical experiences available at USD, including the wide range of clinics and internship opportunities.
Q: When did you decide to focus on energy and environmental law?
A: My senior year of college I took an elective course in Sustainable Urban Planning. This class introduced me to a few of the important energy and environmental issues facing California today. I found that I was passionate about the topic, and I loved the intersection of business and legal thinking and the opportunity to have a positive influence on the world. It was important to me to go into law school with a plan and to be able to establish a niche. I believe having a specialty greatly improves employment opportunities by allowing the law student to dive deeper into that specific professional market. I chose USD Law for their specialty in energy and environmental law and I declared my specialty at the conclusion of my 1L year.
Q: What have you done to gain practical experience in the energy and environmental law?
A: I gained great practical experience when taking Energy Law and Policy, the coursework included writing a memo analyzing an energy related legislative bill, drafting a FERC intervention filing, and negotiating the terms of a power purchase agreement. I am also participating in the Washington D.C. externship program and working at the Federal Energy Regulatory Commission (FERC) for the spring semester. I have secured an internship at the American Gas Association for the federal affairs team in D.C. for the summer, and I hope to participate in the Energy Law and Policy Clinic with EPIC next year.
Q: What advice would you give to a prospective student interested in energy and environmental law? What things might you have done differently?
A: Take a class! USD offers a wide range of environmental and energy classes. Even taking just one class will help to open doors. Look into the Energy Policy Initiatives Center (EPIC) and consider writing on to the Journal of Climate and Energy Law. Most importantly, don't be hesitant to take a job outside of the energy or environmental field your first 1L summer. Any experience is good experience, and until you have gained some specialized knowledge through coursework or participation in a clinic or journal you may not be able to secure an internship in the field. Get the most out of what USD has to offer and branch out from there. Career Services and our alumni network are both great resources for networking within the industry as well.
Q: What activities do you participate in at USD School of Law?
A: I am a member of the Women's Law Caucus, Environmental Law Society, and the USD Hiking League. I participated in the Paris Summer Law Program for study abroad, and I also completed the Corporate Counsel Internship Program. I enjoy spending time with classmates playing softball in the Law Schools' intramural softball program.
Q: What is the best thing that has happened to you here at law school?

A: Securing my position at the Federal Energy Regulatory Commission for the Washington D.C. externship program was the greatest moment of my law school career thus far. The amount of experience and the amazing opportunities and connections I have made in D.C. is incredible. I couldn't be happier and I couldn't have made it happen without the wonderful professors and staff at USD Law.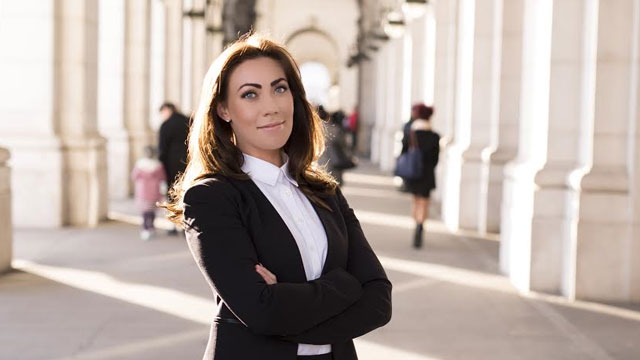 Legal interests: Energy law
Bachelor's degree: Philosophy Major, Business Law & Ethics Minor
Hometown: Winnemucca, Nevada
Dream job: General Counsel for Energy Company