Edward DeRoche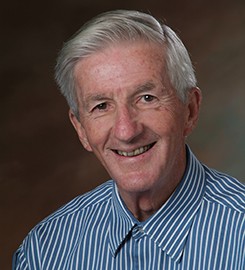 Office:
Mother Rosalie Hill Hall 236
Director of the Character Education Resource Center
Edward DeRoche, Ph.D., joined the University of San Diego's School of Education as dean in 1979 and returned to the faculty as professor and director of the Center for Character Development Center in 1998. He received his Bachelor's degree from the University of Maine and a M.Ed. degree from Eastern Connecticut State University. From the University of Connecticut he earned a M. A. and a Ph.D. degree. DeRoche has been an elementary and junior high school teacher and principal, a member of a public school board of education, and has served on several private school boards. He is the past president of the California Association of Teacher Educators, past vice president of the San Diego Council on Literacy, and a former member of the California Commission on Teacher Credentialing. He also served as a member of the National Commission on Character Education for the Association of Teacher Educators. DeRoche has published more than fifty articles in education journals and many articles in daily newspapers. He has authored or co-authored several books on education topics including teaching, administrative leadership, and character education.
Syllabi