Vote Now for USD's Changemaker Challenge Finalist Videos
Vote Now for USD's Changemaker Challenge Finalist Videos
Tuesday, November 28, 2017
Do you want to help make a difference locally and, potentially, beyond? All you have to do between now and December 7 (by noon) is to take a little time to click on the Changemaker Challenge webpage, watch a series of impactful two-minute videos done by University of San Diego students and vote.
Seven video finalists from nearly 100 entrants are vying for a share of $6,000 in the annual Changemaker Challenge, an exercise in addressing a social issue and expressing a pathway toward a solution.
The Changemaker Challenge, held each fall at the University of San Diego, is hosted by the USD Changemaker Hub and its Changemaker Student Committee. The Changemaker Challenge Council, comprised of a select group of leaders in deep social engagement from nonprofit and for-profit sectors, proposed the 2017-18 theme — Equity and Access: Education, Housing, and Healthcare.
"While equality encourages us to treat the same, equity asks us to treat everyone fairly and justly by acknowledging that not everyone starts from the same place, and therefore not everyone has access to the same opportunities," as described by the Changemaker Hub. "The Changemaker Challenge provides an opportunity for engaging in idea-generation, thus increasing awareness and knowledge about current social and environmental problems and mobilizing people towards problem-solving."
The seven finalists, which range from undergraduate and graduate students, faculty and staff, examined the theme through multiple lenses.
• Children's Map: Imagine having children draw a map of what their community looks like to better understand their environment.
• Historias del Barrio: Envision a documentary film that tells the powerful story of Barrio Logan through the words and experiences of those who truly know.
• Test Tutors: Create a mobile application that, in conjunction with local libraries and universities, provides free ACT/SAT Test tutoring to underserved students who want to attend college.
• Unleashing Hispanic Potential: Develop a professional mentorship program where Hispanic first-generation college students can be a role model for high school-age Hispanic students.
• Making Change at USD with HOST: Address the issue of college student homelessness and hunger through a student organization, USD HOST which is already on the USD campus and look into expansion to other local college campuses.
• Student Funds on EBT Cards: Provide access to students who have EBT cards to use them for qualified purchases the same as an ATM card.
• Family First/Man Up: A partnership between two organizations to provide role models and mentorship for young boys.
The deadline to vote on the videos is noon on Thursday, December 7. Vote online for your favorite idea and the number of votes each idea receives will determine its share of the prize money pool. Winners will be announced and celebrated at an invitation-only luncheon on Dec. 8.
— Ryan T. Blystone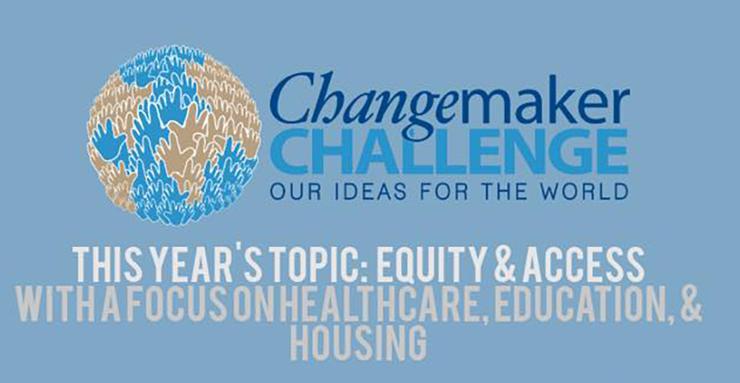 Changemaker Hub
5998 Alcalá Park
San Diego, CA 92110
Phone: (619) 260-4600