Steven Searcy, PhD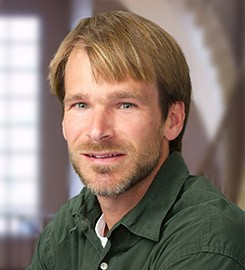 Office:
Shiley Ctr for Science & Techn 274
Adjunct Assistant Professor
Ph.D., North Carolina State University, Biological Oceanography

M.S., Stony Brook University

B.S., University of New Hampshire
Steven Searcy, PhD, focuses his research on the early life history of marine organisms with a focus on the transition between larval and juvenile stages of marine fish and invertebrates.
Scholarly Work
Searcy's research focuses on the early life history of marine organisms. In particular, research is directed at factors that influence the supply of larvae to coastal habitats, settlement, and post-settlement processes. Research is conducted through field collections, observation, and laboratory experiments.
Recent work has focused on identifying stock structure (natal origin) of river herring collected offshore of Massachusetts, investigating factors that influence supply of larval fish to North Carolina estuaries, and investigating whether growth rates of fish are an appropriate measure of habitat quality.
Areas of Interest
Searcy has taught Life in the Oceans and Physical Aspects of the Ocean. Guest lectures have also been given on a variety of topics including fisheries management, fish biology, and fisheries oceanography.