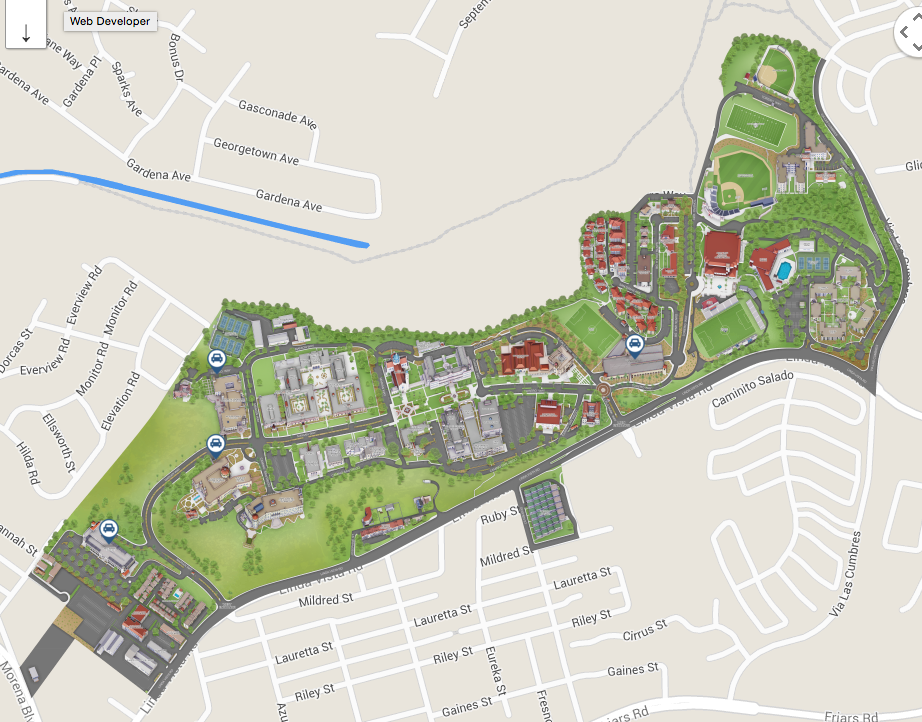 The Career Development Center is located in Manchester Hall 101.
If you are visiting the Career Center: Please contact the Career Development Center's Employer Relations Specialist, Connie Wilson (conniew@sandiego.edu) to coordinate parking for your campus visit.
If you are attending a Career Fair: Please see detailed parking instructions that are sent out the day before each fair or call 619-260-4654. Many of our large events are held in the Hahn University Center and might require the use of an alternate parking structure.  
Looking for overnight accommodations: Please review special rates provided by Bartell Hotels.  The Days Inn and The Dana offer a free shuttle to campus for guests.
Office Hours
Manchester Hall 101 (Main Hub)
M-F:   8:30 a.m. - 5 p.m.
Drop-Ins:  11 a.m. - 12 p.m., 3 p.m. - 4 p.m.
Olin 141 & 143 (School of Business)
M-F:   8 a.m.– 5 p.m.
Drop-Ins: 9 a.m. -11 a.m., 2 p.m. - 4 p.m.*
*check weekly schedule
Serra 207 & 223 (College of Arts and Sciences)
11 a.m. - 12 p.m., 2 p.m. - 3 p.m.
Loma 210 (School of Engineering)