Master's in Accountancy/Master's in Taxation
​Move beyond credits and debits.
Ready to take your accounting career to the next level? Both our master's in accountancy (MACC) and master's in taxation (MTAX) programs will prepare you for a rewarding career as an upper-level accountant or licensed CPA. With our small accouting class sizes, you'll get plenty of one-on-one attention from our faculty of industry experts.
Through case studies, role playing and experiential exercises, you'll practice ethical leadership and learn to negotiate financial strategies with clients and internal teams. With electives like Fraud Examination and Forensic Accounting and State and Local Taxation, you can specialize your accounting degree in the most relevant accounting fields. You can also take advantage of studying abroad and visiting international CPA firms and companies to gain a global accounting perspective.
Your career starts here.
More than 30 top employers, including the Big 4 and Fortune 500 companies, actively recruit USD students. Here's some of the top ways you can connect with these all-star employers.
On-campus recruiting and networking events: Introduce yourself to representatives from accounting firms, government agencies and private companies through career fairs and social events.
On-campus interviews: Meet with accounting firms on campus for internship or full-time employment interviews.
Off-campus office tour and interviews: Accept invitations from accounting firms to attend half-day events in their office that usually involve three to four more interviews, lunch or dinner and networking time.
Quick Links
Ready to advance your accounting career? Visit our admissions page to get started.
---
From new skills and opportunities to long lasting connections, the value of your degree can last a lifetime. Learn about our competitively priced tuition.
---
---
Recent
Spotlights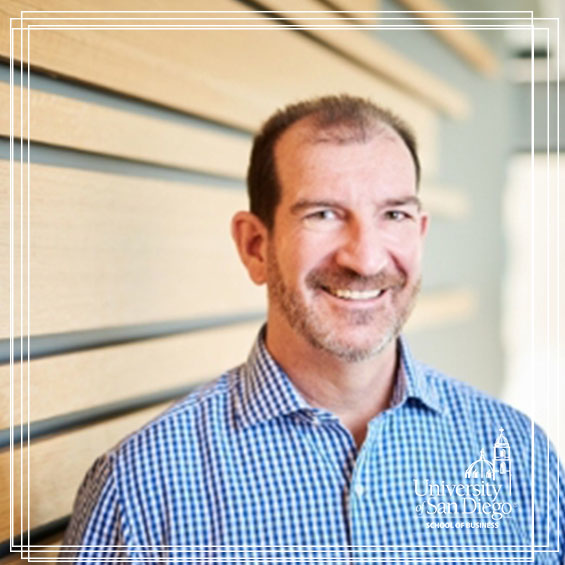 J. Scott DiValerio, '85 BACC, Accounting
June 26, 2017
Crouched in a racing shell with seven crewmates, J. Scott Di Valerio didn't realize how much rowing would teach him. In his first days on USD ca…
Top accounting resources.
From CPA exam tips to essential state and local tax information, here's a list of key accounting websites you'll want to keep on hand.
CPA Exam Review
CPA Exam
CPA Requirements
To sit for the CPA exam in California, you will need to meet the following requirements by the time you apply to sit for the exam:
Bachelor's degree with a minimum of 120 semester units
24 semester units in accounting-related courses
24 semester units in business-related courses
3 semester units in ethics for accountants related course
Graduate with utmost proficiency.
We'll help you expand your accounting knowledge in a specialized area of your choice, like financial accounting or controllership and systems or taxation.
School of Business Request for Information