Vicente Vargas
Contact Information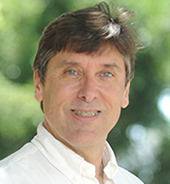 Vicente Vargas
Associate Professor of Decision Sciences
Email | vavargas@sandiego.edu
Phone | (619) 260-4136
Website
Office | Olin Hall 239
Associate Professor of Decision Sciences
Ph.D. University of North Carolina at Chapel Hill, Operations Management
Graduate Study, University of Maryland, Mathematics
B.S. University of North Carolina at Chapel Hill, Mathematics
Vicente Vargas has taught and developed courses in Production and Operations Management, Service Operations Management, Mathematical Models for Managers and two Comparative International Business modules in Latin America. Vargas held a faculty position at Emory University prior to joining USD in the Fall of 2001. He has also been a visiting professor at INCAE, one of the premier Latin American business schools. Vargas is an innovative educator as evidenced by two University-wide grant awards earned while at Emory. There he developed and led two international study abroad modules encompassing all the associated program and logistical details and securing significant corporate sponsorship. While teaching is what drew Vargas to a university faculty career, from the onset he has embraced research, the creation of new knowledge, as an integral part of professional identity. Vargas continues to work in his principle areas of specialty, inventory and service operations management. He is currently pursuing research questions related to inventory in supply chains, most notably in retail networks. He is also intrigued by research questions relating to the evolution of service system design under the influence of technological change. Vargas has published in the top refereed journals in his field, including: Journal of Operations Management, Production and Operations Management, and IIE Transactions among others. He has authored 11 refereed journal articles and numerous other refereed and non-refereed proceedings and is a member of the editorial board of Production and Operations Management.
Selected Current Research
Journal Article, Academic Journal
Vargas, V., Metters, R. (2011). A Master Production Scheduling Procedure for Stochastic Demand and Rolling Planning Horizons. International Journal of Production Economics, 132 (2), 296-302.
Metters, R., Vargas, V., Weaver, S. (2009). MotherLand Air Game: Using Experiential Learning to Teach Revenue Management Concepts. Informs Transactions on Education, 9 (3), pp. 124-134. Available on.
Vargas, V. (2009). An optimal solution for the stochastic version of the Wagner-Whitin dynamic lot-size model. European Journal of Operational Research, 198 (2), 447-451.