Thomas Dalton
Contact Information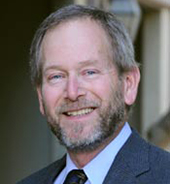 Thomas Dalton
Director of Undergraduate Programs
Professor of Accountancy and Taxation
Email | dalton@sandiego.edu
Phone | (619) 260-4102
Office | Olin Hall 118
Director of Undergraduate Programs
Professor of Accountancy and Taxation
Ph.D. University of Houston, Accounting
M.S. San Diego State University, Business Administration/Accounting
B.S. San Diego State University, Environmental Health
Tom Dalton is a professor of Accounting and Taxation at the University of San Diego where he serves as the Director of Underegraduate Programs. He served as the Associate Dean in the School of Business Administration from January 2000 until June 2004 and was designated as the Steber Professor for the 2003-2004 academic year. He has published numerous tax planning articles in professional journals and tax related research studies in academic journals. He is a Certified Public Accountant and, prior to entering academia, was a tax consultant for Touche Ross & Co. (now Deloitte and Touche). Recent consulting activities include financial analysis of publicly traded corporations for Gradient Analytics, expert testimony on educational issues, and individual and business tax planning. He currently serves on the Board of Directors of the California Society of CPA's San Diego Chapter, and is a past president of the San Diego Chapter. During his career he has taught courses in financial statement analysis, individual tax, corporate tax, partnership tax, and retirement planning.
Selected Current Research
Journal Article, Academic Journal
Dalton, T., Pyke, S., Custin, R. (2014). Professional Writers May Better Prepare Business Students for Employment. California Business Practice/University of San Diego School of Law
Journal Article, Professional Journal
Boudreau, B., Dalton, T. (2013). Simulating the effect of a flat tax model. CPA Journal, 83 (10), 15-21.
Dalton, T. (2012). Navigating the foreign student filing requirements. Practical Tax Strategies, 88 (4), 175-179.
Dalton, T., Custin, R., Barkacs, L. (2011). Debt Cancellation in the Age of Mortgage Foreclosures. Real Estate Taxation, 38 (3), 100:104.
Dalton, T., Deshpande, S. (2011). Quantifying the choice between a Roth and traditional IRA. Practical Tax Strategies, 87 (3), 112:119.