James Smith
Contact Information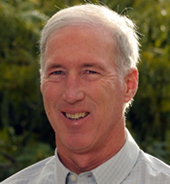 James Smith
Professor of Accountancy and Taxation
Email | smithj@sandiego.edu
Phone | (619) 260-5965
Office | Olin Hall 215
Professor of Accountancy and Taxation
Ph.D. University of Arizona, Accounting
L.L.M. University of San Diego, School of Law, Taxation
MBA/JD Tulane University
B.A. Tulane University, Business Management
James K. Smith joined the faculty at USD in 2001 after spending four years on the faculty at the University of North Carolina at Wilmington and two years on the faculty at the University of Nevada, Las Vegas. Professor Smith's research activities examine international and state taxation, multidisciplinary practice, bankruptcy, and other tax related issues. He has published articles in a number of journals, including the Journal of the American Taxation Association, Tax Notes, Practical Tax Strategies, Accounting Horizons, Journal of Accountancy, National Public Accountant, The CPA Journal, Managerial Auditing Journal, State Tax Notes, Tax Adviser, and Journal of State Taxation. Prior to teaching, he worked for four years in the tax department at KPMG Peat Marwick and five years as a tax attorney. He has a CPA license in California and is a member of the State Bar of California.
Selected Current Research
Journal Article, Academic Journal
Smith, J. (2012). The State Estate Tax: To Be, or Not to Be. The Journal of State Taxation, 30 (6), 39-43.
Smith, J. (2008). Oregon's Death with Dignity Act--Is this an Ethical Approach?. Ethics & Critical Thinking Journal, 2008 (2), 97.
Journal Article, Professional Journal
Smith, J., Lougee, B. (2014). The Appraiser's Role in Calculating Casualty Loss Deductions Resulting from Natural Disasters". The Appraisal Journal (Winter 2014)
Smith, J. (2009). Bankruptcy Law in Difficult Economic Times. The CPA Journal, 79 (5), 52-54.
Smith, J. (2008). The New Bankruptcy Rules and the Current Credit Crunch: What Students Need to Know. New Accountant, 24 (2), 20.
Book, Chapter in Scholarly Book-Revised
Smith, J. (2011). Tax Treatment of Damages Awards. The Litigation Services Handbook, John Wiley and Sons, Inc. (5th Edition)