Alyson Ma, Ph.D.
Associate Professor of Economics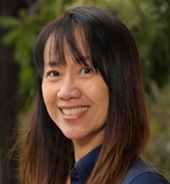 Email
maa@sandiego.edu
Phone
(619) 260-2383
Office Location
Olin Hall 238
Degree
Ph.D. University of California, Davis, International Trade and Industrial Organization
M.S. Oregon State University, Agricultural Resource Economics
B.A. Boston University, Economics and International Relations
Areas of Expertise
Economics
Selected Publications
Vertical Specialization, Tariff Shirking and Trade
China's Role in Global Production Networks, Global Value Chains: Impacts and Implications
Global Production Networks in the Post-Crisis Era, Managing Openness: Outward-Oriented Growth Strategies after the Crisis
Please Pass the Catch-up: The Relative Performance of Chinese and Foreign Firms in Chinese Exports, 1997-2005, China's Growing Role in World Trade
Global Value Chains and Trade Elasticities, Economic Letters
Working Papers
World Trade Flows: 1962-2000
Chinese and Hong Kong international trade data
The Role of Trade Costs in Global Production Networks: Evidence from China's Processing Trade
Summary
Alyson Ma is an Associate Professor of Economics in the School of Business Administration. She joined the USD faculty in 2004 after receiving her Ph.D. from the University of California, Davis. Her research interests include international trade, applied microeconomics, and industrial organization. She teaches undergraduate courses in microeconomics, industrial organization, and business statistics.