Marc Lampe
Contact Information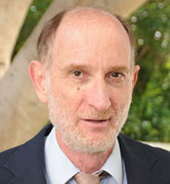 Marc Lampe
Professor of Social and Legal Research
Email | mlampe@sandiego.edu
Phone | (619) 260-4887
Office | Olin Hall 116
Professor of Social and Legal Research
MBA San Francsico State University, Management and Marketing (Beta Gamma Sigma Honors Society)
J.D. University of San Francisco School of Law (with Honors)
B.A. University of Wisconsin-Madison, Political Science (with Honors)
Marc Lampe was admitted to the California State Bar in 1978. As a law student he clerked for the Master Calendar Judge in San Francisco County Superior Court, Criminal Division, interned for the Legal Aid Society and Public Defender's Office, and taught Street Law. Lampe later returned to San Francisco State University and completed an MBA with a concentration in Marketing and Management and was a Beta Gamma Sigma National Scholastic Honor Society graduate. His professional experience combines law, public-interest lobbying and business consulting. He practiced law in the San Francisco Bay Area for five years. His lobbying activities emphasized environmental and consumer issues. As a business consultant Lampe assisted small businesses, non-profits and public organizations. His clients have included the Association of Bay Area Governments, San Mateo County Alcohol and Drug Services, the Oregon Student Public Interest Research Group, and Californians Against Waste. He was trained in arbitration by the American Arbitration Association, and has been a community dispute mediator. He began teaching business and law related classes in 1981 and has taught at Saint Mary's College, San Jose and Hayward State Universities, and several community colleges. He joined the faculty at the University of San Diego in 1989, was promoted to associate professor in 1993, and full professor in 2000. At USD, he is responsible for a major catalog revision of the traditional business law course to a business practitioner oriented approach emphasizing prevention of legal problems and conflict resolution. He developed and currently co-directs the USD School of Business Community Assistance Programs (CAP) including the undergraduate and graduate internship programs and the Community Service Internship Awards. Many of his students have done community service projects as part of classes. He has served on numerous committees and boards including extensive involvement in efforts to improve academic integrity. His work was instrumental in USD's adoption of the Honorable University concept. He has been a leading proponent of improving business ethics education. He has been a speaker, panelist or participant for many campus events and a volunteer for numerous community organizations. He currently serves on the advisory board of USD American Humanics and the executive advisory board of the USD Center for Peace and Commerce. He has presented papers and published articles on various ethical and legal topics pertaining to business and business education. His work has appeared in the Journal of Business Ethics, Journal of Legal Studies Education, the International Business Review, and other publications. In 2003 he received a University Professorship award for outstanding career contributions to USD. His current areas of interest include business law and ethics education, the application of science to ethics, alternative dispute resolution, experiential education, influences on public policymaking and social issues.
Selected Current Research
Journal Article, Academic Journal
Custin, R., Demas, J., Lampe, M., Custin, C. (2013). Discipline Based Instruction In Business Law. Journal of Instructional Pedagogies, 10
Lampe, M. (2012). Science, Human Nature and a New Paradigm for Ethics Education. Science and Engineering Ethics, 18 (3), 543-549.
Lampe, M., Engleman-Lampe, C. (2012). Mindfulness-Based Business Ethics Education. Academy of Educational Leadership Journal, 16 (3), 99-111.
Rothman, M., Lampe, M. (2010). Business School Internships: Sources and Resources. Psychological Reports, 106 (2), 548-554.