Timothy Kelley
Professor of Accountancy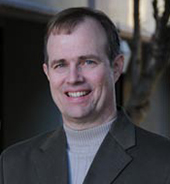 Degree
PhD, University of Houston, Accounting and Organizational Behavior
MBA, California State University, Long Beach, Accounting and Organizational Behavior
BS, Loyola-Marymount University, Accounting
Areas of Expertise
Accountancy
Selected Publications
Consolidation or Nonconsolidation of Variable Interest Entities: Ethical Dilemma Facing Newly Hired Controller, International Research Journal of Applied Finance
The Case of ABC Tech and its Variable Interest Entities, Journal of Business Case Studies
A Financial Analysis Case of Amazon.com and Barnes & Noble with Emphasis On The Impact of ROE Versus EPS, Journal of Business Case Studies
The Preferred Stock Dilemma of Appllo Technology: The Impact of SFAS #150, Global Perspectives on Accounting Education
"The folly of making EPS comparisons across companies: Do accounting textbooks send the correct message?", Journal of College Teaching & Learning.
Summary
Timothy P. Kelley, professor of accounting, formerly worked in public accounting with the international CPA firm Arthur Andersen & Co. Kelley has been teaching at USD since 1983 and his primary teaching interests are financial and managerial accounting. Most of his research has focused on the impact of time pressures on the work environment of auditors working in public accounting. He has published articles in the following journals: Auditing: A Journal of Practice and Theory, Advances in Accounting, Accounting Horizons, The Journal of Applied Business Research, The CPA Journal and National Public Accountant.