Judith Hora
Contact Information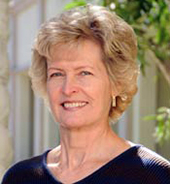 Judith Hora
Associate Professor of Accountancy
Email | jhora@sandiego.edu
Phone | (619) 260-4220
Office | Olin Hall 217
Associate Professor of Accountancy
Ph.D. Virginia Commonwealth University, Accounting
M.S. Texas Tech University, Accounting
B.A. University of California at Los Angeles, Art History
Judith Hora is an associate professor of Accounting in the School of Business Administration at the University of San Diego where she teaches financial accounting in the undergraduate program and financial and international accounting in the graduate programs. Her research focuses on international accounting in capital markets and has been published in a number of academic journals. Hora is a licensed CPA in the state of Texas.
Selected Current Research
Journal Article, Academic Journal
Kelley, T., Hora, J., Margheim, L. (2010). A Financial Analysis Case of Amazon.com and Barnes & Noble with Emphasis On The Impact of ROE Versus EPS. Journal of Business Case Studies, 6 (3), 21-32.
Margheim, L., Hora, J., Pattison, D. (2010). Educational Competencies That Mid-Sized CPA Firms Value In Their Professional Accounting Staff. American Journal of Business Education, 3 (6), 69-80.