Paolo Guerrieri
Contact Information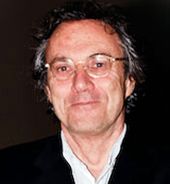 Paolo Guerrieri
Professor of Economics, University of Rome 'La Sapienza'
Email | p.guerrieri@mclink.it
Phone | (619) 260-4896

Office Hours

Professor of Economics, University of Rome 'La Sapienza'
Paolo Guerrieri is professor of International Economics at the University of Rome 'La Sapienza' and visiting professor of International Economics and Business at the College of Europe, Bruges (Belgium). He is the Vicepresident of the Istituto Affari Internazionali (Institute for Foreign Affairs).
He was elected to the Senate of the Italian Republic on February 2013. As a Senator, he serves on the Treasury, Programme and Budget Committee.
Professor Guerrieri has been a visiting professor at the University of California, Berkeley and the Université Libre de Bruxelles, (Belgium). Additionally he has held positions at numerous institutions as a visiting scholar and researcher including the University of Pennsylvania (Philadelphia, USA), University of Oxford (Oxford, United Kingdom), Universidad Complutense (Madrid, Spain), UniBo Ba University (Buenos Aires, Argentina), Natolin College (Warsaw, Poland) and others.
He has served as an advisor to several international organizations including the OECD, World Bank, CEPAL and the European Commission. At present is the director of the international project on "Assessment of ICT impacts and the EU Growth and Competitiveness" for the EU Commission, DG INFSO. Some corporations he has consulted for include ENI, Fiat, ENEL and Pirelli.
He has published 18 books, monographs or anthologies and more than 105 articles and book chapters in the area of international economics, international political economy, European economic integration, economic regionalism. He has published in a variety of venues, including Cambridge Journal of Economics, Economic Modeling, Oxford Development Studies, Journal of International Comparative Economics, Economics of Innovation and New Technology, The International Trade Journal, Regional Studies, Structural Change and Economic Dynamics, Welwirtschaftliches Archiv.