Junichi Semitsu, J.D.
MSGL Faculty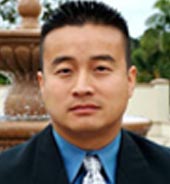 Degree
JD, Stanford Law School
BA, University of California at Berkeley
Areas of Expertise
Social And Legal Research
Selected Publications
Shelter, Mizna Journal
Palestine in Athens, Mizna Journal
From Facebook to Mug Shot: How the Dearth of Social Networking Privacy Rights Revolutionized Online Government Surveillance
Widening Batson's Net to Ensnare More than the Unapologetically Bigoted or Painfully Unimaginative Attorney
Burning Cyberbooks in Public Libraries: Internet Filtering Software vs. The First Amendment, Stanford Law Review
Summary
Professor Semitsu teaches and writes in the area of media law and mass communications, constitutional law, civil rights, employment law, privacy law, and criminal law and procedure. In addition to serving as a Professor in Residence at USD Law School, he has been a member of the MSGL Faculty since 2008. He was honored as the MSGL Program's Professor of Impact in 2008, 2011, and 2013.
Semitsu completed his bachelor's degree in economics from the University of California at Berkeley, where he graduated with highest honors and received the American College Personnel Association's Outstanding Undergraduate Student Staff Member award.
He then graduated with honors from Stanford Law School, where he won Best Individual Oral Advocate in the Kirkwood Moot Court Competition. He also served as Senior Editor and Ombudsman on the Stanford Law Review, class president, and co-director of the annual law school musical.
Semitsu clerked for the…