Dana Basney, M.S.
Lecturer in Accountancy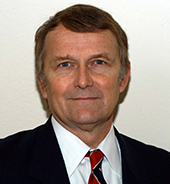 Degree
M.S. Business Administration and Accounting, San Diego State University
B.A. Bates College, Liberal Arts
Areas of Expertise
Accountancy
Selected Publications
Selected Case Studies in Financial Statement Fraud, Practicing Law Institute
The Ten Commandments for Expert Witnesses, Journal of Forensic Accounting, book supplement
Accounting Misdeeds Prompt Improved Curriculum, San Diego Business Journal
Summary
Professor Dana Basney is a retired Managing Director of CBIZ MHM, LLC and a former Shareholder of Mayer Hoffman McCann P.C. He has practiced public accounting for approximately 40 years. He was in charge of CBIZ MHM San Diego Office's litigation support, due diligence, and valuation departments prior to retiring in 2013.
Professor Basney has served as the Professional Conduct Chairman for the San Diego CPA Society for many years and serves on the State CPA Society's Ethics Committee. He has previously chaired the San Diego Chapter of the CPA Society's Ethics Committee and Litigation Support Interest Group of the San Diego CPA Society.
Professor Basney has extensive litigation experience and has served as an expert witness in financial and valuation matters on numerous occasions as well as a court appointed mediator and special master.