Tara Ceranic, Ph.D.
Associate Professor of Business Ethics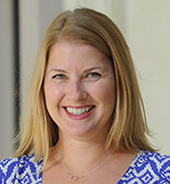 Email
tara@sandiego.edu
Phone
(619) 260-2378
Office Location
Olin Hall 240
Degree
Ph.D. University of Washington, Business Ethics
M.A. University of Limerick, International Studies
B.A. University of Pittsburgh, Political Science
Areas of Expertise
Management
Selected Publications
On the causes and conditions of moral behavior: Why is this all we know?, Information Age Publishing
Three Guys and a Chocolate Factory: How Sustainable Bricoleurs Created Success on the Island of Grenada, Sustainability, Society, Business Ethics, and Entrepreneurship
Cooking Up Solutions to Climate Change: The Role of Sustainable Entrepreneurs, Handbook of Entreperneurship and Sustainable Development Research
Does Power Corrupt or Enable?, Journal of Applied Psychology
Sierra Nevada Brewing Company: End of Incentives, North American Case Research Journal
Summary
Associate professor of Business Ethics in the School of Business Administration. Ceranic received her PhD from the University of Washington where she studied business ethics, strategic management and philosophy. She teaches undergraduate courses in Business & Society and Women in Management, as well as courses in the MBA and MSGL programs. Her research stream is two-fold. She focuses on ethical decision-making and emotions in the workplace and also conducts research on effective pedagogies for the Millennial generation. Her work has appeared in the Journal of Applied Psychology, the Journal of Business Ethics Education and the North American Case Research Journal. Dr. Ceranic is a reviewer for JBE, B&S, BEQ, SBE, IABS and AoM. She also serves as a Representative at Large for the Academy of Management's Social Issues in Management division and as the Membership Director for the International Association for Business and Society.