Robin McCoy, Ph.D.
Clinical Professor of Marketing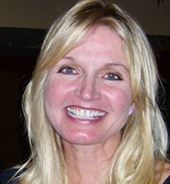 Degree
Ph.D. University of San Diego, Organizational Leadership
MBA University of San Diego, Marketing and Business Strategy
B.S. San Diego State University, Finance
Areas of Expertise
Leadership
Selected Publications
TransitionalLeadership, Leadership in Non-Profit Organizations
Professional Services Quality Assessment of Public Accounting Firms, Managing Service Quality
Summary
Robin McCoy has spent over twenty years using her leadership skills to advance organizations through periods of anticipating organizational growth and expansion while in transition. McCoy's expertise includes leadership development, strategic planning for organizations, and marketing.
McCoy's current research involves leadership development and assessment of leadership programs. She understands that the pace of change facing organizations requires multiple approaches to leadership development and requires more adaptive, flexible leadership. These approaches include the traditional components of leadership development: formal education, mentoring, on the job experience, and executive seminar training programs. Some non-traditional approaches that McCoy is researching include behavioral simulations and the art of influencing others through role-playing exercises.
McCoy has been active in many San Diego business associations including: The International Leadership Association, The United Way, and The American Marketing Association. She is also on the faculty at the University of San Diego's School of Business. Previously she was president…