John Demas
Contact Information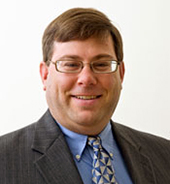 John Demas
Instructor in Real Estate
Email | jdemas@sandiego.edu
Phone | (619) 260-8803
Office | Alcala West, Avila 112
Instructor in Real Estate
J.D. University of Denver
MBA New Mexico State University
B.A. California State University, Fullerton, Political Science
John Demas is thrilled to bring his legal, title insurance, hotel management and accounting experience into the Burnham-Moores classroom. He practices law in California and Colorado, focusing on real estate and related corporate matters. Demas graduated from law school at the University of Denver and earned his MBA from New Mexico State University.
Selected Current Research
Journal Article, Academic Journal
Custin, R., Demas, J., Lampe, M., Custin, C. (2013). Discipline Based Instruction In Business Law. Journal of Instructional Pedagogies, 10
Kishore, R., Demas, J. (2011). An Examination of the Wealth Effect of REIT Shares due to the Introduction of Sarbanes Oxley Act: An Event Study Approach. Journal on Banking Financial Services & Insurance Research, 1 (3), 63-76.
Journal Article, Professional Journal
Busch, M., Cashman-Kramer, K., Demas, J., Dullea, M. (2011). Revisions to California Mechanic's Lien Law and Developments in the Treatment of Mechanic's Liens in Bankruptcy: An Update. California Real Property Journal, 29 (4), 38.