John C. Demas, LL.M.
Clinical Professor of Real Estate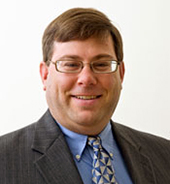 Degree
LL.M. Taxation, University of San Diego
J.D. University of Denver
MBA New Mexico State University
B.A. California State University, Fullerton, Political Science
Areas of Expertise
Accountancy, Finance, Real Estate, Social And Legal Research
Selected Publications
Revisions to California Mechanic's Lien Law and Developments in the Treatment of Mechanic's Liens in Bankruptcy: An Update, California Real Property Journal
Discipline Based Instruction In Business Law, Journal of Instructional Pedagogies
An Examination of the Wealth Effect of REIT Shares due to the Introduction of Sarbanes Oxley Act: An Event Study Approach, Journal on Banking Financial Services & Insurance Research
Summary
John C. Demas, MBA, JD, LL.M. is thrilled to bring his accounting, tax, legal, and real estate experience into both the School of Business' Accountancy Programs and the Burnham-Moores Center for Real Estate. Mr. Demas teaches graduate Federal Tax Research and undergraduate law and real estate courses. Mr. Demas' unique perspective spans accounting positions in the hospitality industry, due diligence for roll-up mergers, expert witness testimony for commercial escrow matters, and his current estate planning practice with The Demas Law Firm. Mr. Demas' applied research interests focus on pedagogy, tax, real estate & sustainability. He is licensed before the US Supreme Court, US Court of Federal Claims, US Tax Court, Federal, 9th & 10th Circuits, and California & Colorado state courts. He holds a LEED AP BD+C Certification with the US Green Building Council. Mr. Demas also acts as Strategic Advisor, Trustee and Director of select privately held organizations.