Vicente Vargas, Ph.D.
Associate Professor of Operations Management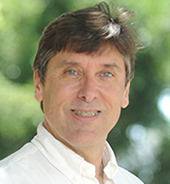 Degree
Ph.D. University of North Carolina at Chapel Hill, Operations Management
Graduate Study, University of Maryland, Mathematics
B.S. University of North Carolina at Chapel Hill, Mathematics
Areas of Expertise
Decision Sciences
Selected Publications
The Accuracy of Aggregate LP Planning Models in Perspectives in Operations Management: Essays in Honor of Elwood S. Buffa, Kluwer Academic Press
A Master Production Scheduling Procedure for Stochastic Demand and Rolling Planning Horizons, International Journal of Production Economics
An optimal solution for the stochastic version of the Wagner-Whitin dynamic lot-size model, European Journal of Operational Research
MotherLand Air Game: Using Experiential Learning to Teach Revenue Management Concepts, Informs Transactions on Education
Ownership and Control, Organization, and Private Frim Performance, Strategic Management Journal
Summary
Vicente Vargas has taught and developed courses in Production and Operations Management, Service Operations Management, Mathematical Models for Managers and two Comparative International Business modules in Latin America. Prior to joining USD, Vargas held a faculty position at Emory University, where he was awarded grants for the two Comparative International Business modules he conducted in Latin America He has also been a visiting professor at INCAE, one of the premier Latin American business schools.
Professor Vargas explores research questions related to inventory in supply chains, most notably in retail networks, and the evolution of service system design under the influence of technological change. Vargas has published in the top refereed journals, including: Journal of Operations Management, and IIE Transactions among others. He has authored 11 refereed journal articles and numerous other refereed and non-refereed proceedings and is a member of the editorial board of Production and Operations Management.