Charles C. Tu
Professor of Real Estate
Academic Director, MSRE Program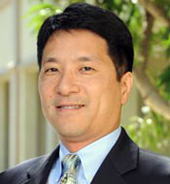 Degree
Ph.D. The George Washington University, Finance and Investments
MBA The George Washington University, Finance and Investments
B.S. National Chao-Tung University, Mechanical Engineering
Areas of Expertise
Selected Publications
Real Estate Markets in the United States
A Graduate Real Estate Program Survey: Careers and Compensation
An International Perception of the Quality of Real Estate Research Publication Outlets
Capital Markets and Sustainable Real Estate: What are the Perceived Risks and Barriers?
The Operations and Management of Green Buildings in the U.S.
Summary
Charles Tu earned his Ph.D. in Business Administration from the George Washington University (GWU) in 1999 and received the Chartered Financial Analyst (CFA) designation in 2000. Before becoming an associate professor at USD, he taught real estate and finance courses at GWU and Cal State Fullerton, where he received the Outstanding Teacher/Scholar award in 2002. Tu is dedicated to conducting applied research that helps improve real estate and business decision-making. His research agenda covers a variety of topics, including housing valuation, smart growth and the new urbanism, commercial mortgage backed securities (CMBS), real estate investment trusts (REITs), multifamily housing, and retail shopping centers. Tu has published articles in leading academic journals, and the findings of his research have been cited in major newspapers such as the Wall Street Journal, Washington Post, and Atlanta Journal-Constitution. He was granted tenure by the University of San Diego, which took effect Sept. 1, 2008.
…