Charles Teplitz
Contact Information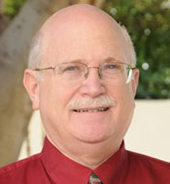 Charles Teplitz
Professor of Decision Sciences
Email | teplitz@sandiego.edu
Phone | (619) 260-4867
Office | Olin Hall 309
Professor of Decision Sciences
D.B.A. Kent State University, Decision Sciences and Logistics
MBA Kent State University, Operations Research
B.B.A. Cleveland State University, Cost Accounting
Charles J. Teplitz is certified in production and inventory control (CPIM) and project management (PMP). Professor Teplitz joined the faculty of the University of San Diego in 1982 after a three year teaching appointment at the State University of New York at Albany. In 1995 and again in 2011 he was named the Clarence L. Steber Professor of Project and Operations Manageament which recognizes "substanial contributions in the areas of teaching, research and service." He served as director of Graduate Business Programs from 1994 to 1998 and as director of USD's Institute for Project Management for 15 years. Currentlyl he serves as the Chair of the Operations, Supply Chain and Information Management area. He is author of numerous articles on operations and project management and is a frequent speaker, trainer and consultant in the U.S. and abroad.
Selected Current Research
Journal Article, Academic Journal
Teplitz, C. (2010). Using Online Poker to Introduce Game Theory Concepts. Journal of the Academy of Business Education, 11
Teplitz, C., Johnson, C. (2009). Applying Collaborative Contracting to the Supply Chain Department of a Regional Health Care Provider. Journal of Applied Business Research, 25 (2), 41-50.