Steven Sumner
Contact Information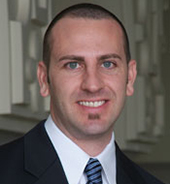 Steven Sumner
Associate Professor of Economics
Email | sumner@sandiego.edu
Phone | (619) 260-7469
Website
Office | Olin Hall 213
Associate Professor of Economics
Ph.D. University of California, San Diego, Macroeconomics, Monetary and Applied Economics, Banking
M.A. University of California, San Diego, Economics
B.A. Calvin College, Economics and Mathematics
Steve Sumner joined the faculty of the University of San Diego, School of Business Administration in 2003. His areas of specialization include Macroeconomics, Monetary Economics, Banking, and Applied Econometrics. Prior to his graduate work he spent several years working at the Federal Reserve Board in Washington D.C. He is currently teaching undergraduate courses in Macroeconomics and Money and Banking. His primary research interest is in understanding the importance of financial intermediation for the distortion of economic shocks to the real economy.
Selected Current Research
Journal Article, Academic Journal
Sumner, S., den Haan, W., Yamashiro, G. (2011). Bank Loan Components and the Time-varying Effects of Monetary Policy Shocks. Economica, 78
Sumner, S., Yamashiro, G. (2011). Bank Liabilities and the Monetary Transmission Mechanism. Economics Bulletin, 31 (2), 1413-1431.
Sumner, S., Johnson, R., Soenen, L. (2010). Spillover Effects among Gold, Stocks, and Bonds. Journal of CENTRUM Cathedra, 3 (2), 106 - 120.
den Haan, W., Sumner, S., Yamashiro, G. (2009). Bank Loan Portfolios and the Canadian Monetary Transmission Mechanism. Canadian Journal of Economics, 42 (3), 1150-75.