Manzur Rahman, Ph.D.
Associate Dean
Director of Graduate Programs and Professor of Finance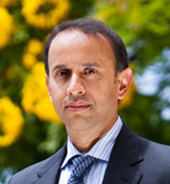 Email
rahman@sandiego.edu
Phone
(619) 260-2388
Office Location
Olin Hall 311
Degree
J.D. University of San Diego
Ph.D. University of South Carolina, Finance, International Business
B.A. Lafayette College, Economics and Business
B.S. Lafayette College, Electrical Engineering
Areas of Expertise
Finance
Selected Publications
Corporate Governance and the Multinational Firm, AIB Insights
The Impact of Regional Integration on Insider and Outsider FDI, Management International Review
Corporate Governance in the European Union: Firm Nationality and 'German' Model, The Multinational Business Review
Regional Economic Integration and Foreign Direct Investment: The Case of NAFTA, Management International Review
International Competition in Mature, Localized Industries: Evidence from the U.S. Furniture Industry, Journal of Business Research
Summary
Dr. Rahman is Professor of Finance and Associate Dean of Graduate Programs. At USD he teaches international finance, corporate finance, and corporate governance. He has published in the areas of multinational financial policy, corporate governance, regional economic integration, and multinational strategy. He has extensive consulting experience as a corporate finance specialist for the investment banking house of N.M. Rothschild, having worked on mergers and acquisitions, corporate reorganizations, and going-public decisions. He has a BA in Economics and a BS in Electrical Engineering from Lafayette College, a JD from USD, and a PhD in Finance from the University of South Carolina.