Tom Morris
Contact Information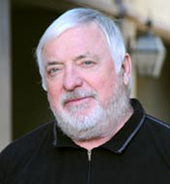 Tom Morris
Professor of Management
Email | tmorris@SanDiego.edu
Phone | (619) 260-4885
Office | Alcala West, Coronado 219
Office Hours

Professor of Management
Ph.D. University of Denver, International Business
MBA University of Denver, Management
B.S. University of Colorado, Finance
B.S. University of Minnesota, Industrial Engineering
Tom Morris is professor of International Business in the University of San Diego School of Business. He has spent most of his career in industry, and much of it focusing on international business. Prior industry experience includes: product development engineer at Fairchild Semiconductor; engineering manager at Beckman Instruments; vice president of Operations at Medtronic – IMC; director of International Operations at Cobe Laboratories; Directéur Général at COBE S. A., Paris, France. He has lived and worked extensively abroad, and has conducted technology transfers worldwide. His recent consulting clients include the University of California at San Diego, Foundation for Enterprise Development, SAIC, USAID, Sony, and the Geneva Companies. Research and consulting interests focus on international strategic planning, cross–cultural management, and international productivity issues. He has published numerous articles that have appeared in such publications as the Journal of International Business Studies, International Management Journal, Human Relations, International Journal of Case Research, Journal of Business Ethics Education, and The Case Research Journal.
Selected Current Research
Journal Article, Academic Journal
Morris, T., Ceranic, T. (2011). Vermilion Iron Mining. Journal of Business Ethics Education, 8
Morris, T., Pavett, C. (2010). Gene Life S.A. - Paris. Journal of the International Academy for Case Studies, 16 (Special Issue 2), 59-70.