Phil Hunsaker
Contact Information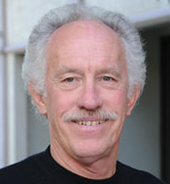 Phil Hunsaker
Professor of Management
Email | philmail@sandiego.edu
Phone | (619) 260-4870
Office | Olin Hall 319
Professor of Management
D.B.A. University of Southern California, Organizational Behavior, Social Psychology and Management
MBA University of Southern California
M.S. San Diego State University, Human Resource Management
B.S. San Diego State University, Management
Phillip L. Hunsaker is professor of Management in the School of Business Administration at the University of San Diego. He has authored over one hundred articles in academic and professional journals, and fourteen books on management and organizational behavior. Professor Hunsaker has provided seminars and consulted with many national and international organizations such as Coca-Cola, Qualcomm, the Australian and New Zealand Institutes of Management, Atlantic Richfield, General Dynamics, J.I. Case Co., Mead-Johnson, American Honda, and Alyeska Pipeline Company.
Dr. Hunsaker has been a distinguished visiting professor in the Executive MBA Program at the University of Auckland in New Zealand, and a faculty member at Bond University in Australia, the University of Wisconsin-Milwaukee, California State University-Northridge, the University of Southern California, the University of California-San Diego Leadership and Management Program, and the Institute for Quality and Productivity. He has also taught courses for the Ahlers Center for International Business in Paris, Rome, Munich, Barcelona, Berlin, Istanbul, and Prague.
Professor Hunsaker has won many awards for his teaching and research including two University Professorships for outstanding career achievement in teaching, scholarship and service (the most prestigious faculty award given by USD); another University Professorship for Outstanding Research; the Innovative Undergraduate Business Educator award; and Executive MBA Professor of the Year.
Selected Current Research
Journal Article, Academic Journal
Hunsaker, P., Hunsaker, J. (2012). Educating Leaders to Manage Sub-optimization and Collaboration in Interdependent Team-based Organizations. Journal of Business Leadership/American National Business Hall of Fame, 19 (1), 23-36.
Hunsaker, P., Pavett, C., Hunsaker, J., , . (2011). Increasing Student Learning Effectiveness with Team Charters. Journal of Education for Business, Vol. 8 ( No. 3), 127-139.
Book, Textbook-New
Doke, D., Bourne, M., Hunsaker, P. (2011). Building a Team: The Practical Guide to Mastering Management . DK Publishing (13: 9780756668594), 224.
Book, Textbook-Revised
Hunsaker, P. (2012). Training In Interpersonal Skills, Sixth Edition . Pearson/Prentice-Hall (6th)
Hunsaker, P., van den Berg , ., Brouwer, D. (2010). Management-vaardigheden. Pearson Benelux BV (Third)
Hunsaker, P., Alessandra , T., , . (2009). A Nova Arte Do Gerenciamento De Pessoas . Elsevier Editora Ltda
Book, Scholarly-New
Baron, , E., Benoliel, M., Bourne, M., Bourne , P., Doke, D., Hobbs, ., Hau,, ., Hunsaker, J., Hun (2010). The Book of Management: The Ten Essential Skills for Achieving High Performance . Dorling Kindersley Ltd. (2010/First edition), 720.
Hunsaker, P., Hunsaker, J. (2009). Managing People. Dorling Kindersley