Johanna Hunsaker
Professor of Management and Team Leader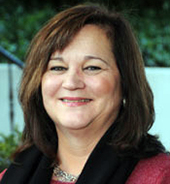 Email
hunsaker@sandiego.edu
Phone
(619) 260-4858
Office Location
Olin Hall 313
Degree
Ph.D. University of Wisconsin-Milwaukee, Urban Education, Business Administration and Sociology
M.S. University of Wisconsin-Milwaukee, Philosophical and Cultural Foundations of Education
B.S. University of Wisconsin, Madison, English and Education
Areas of Expertise
Selected Publications
DA Consulting: A Failed Change Initiative in Lessons in Leading Change: Learning from Real World Cases
Managing People
Educating Leaders to Manage Sub-optimization and Collaboration in Interdependent Team-based Organizations
Increasing Student Learning Effectiveness with Team Charters
Fundraising and Values: When Do you Say "No" to Money?
Summary
Johanna Hunsaker, professor of Management and Organizational Behavior, joined the USD faculty in 1981. Hunsaker previously taught at San Diego State University and the University of Wisconsin-Milwaukee. She has taught internationally in France, Germany, Hong Kong, and Saipan in the Northern Marianas Islands. In her years at USD Hunsaker has concentrated on effective teaching and curriculum development, designed new courses and practiced innovative teaching techniques. She consistently ranks in the top 10 percent of professors in the School of Business. Hunsaker has published over 50 articles, including a book on gender issues in the workplace, Strategies and Skills for Managerial Women. Much of her professional life has been committed to supporting women in leadership positions. She has served as a trainer, a consultant, and has been an expert witness in numerous court cases concerning sexual harassment and workplace discrimination.