Stephen Standifird, Ph.D.
MSEL Faculty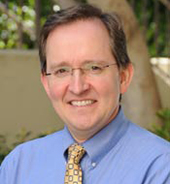 Degree
Ph.D. University of Oregon, Organization Studies and Organization Theory
MBA Northwestern University, Strategic Management and Organization Behavior
B.S. Purdue University, Chemical Engineering
Selected Publications
Marketing of Professional Soccer in the US: Some Lessons to be Learned, M. Desborders Ed. Marketing and Football: An International Perspective
eBay's Buy it Now Function: Who, when, and how, Topics in Economic Analysis and Policy
Online Auctions and the Importance of Reputation Types, Electronic Markets
Seasoned Equity Offerings In Emerging Markets: Poland's Experience, Journal of Emerging Markets
Using guanxi to establish reputation in China, Corporate Reputation Review
Summary
Stephen Standifird is Dean of the Butler College of Business. Prior to joining Butler University in 2014, Standifird served as the dean of the business school at the University of Evansville. He previously held the positions of Associate Dean of Graduate and Professional Programs and Director of Undergraduate Programs, both at the University of San Diego. Standifird earned the B.S. in chemical engineering from Purdue University (1989) before earning the Master of Business Administration degree from Northwestern University (1994), and a Ph.D. in Organization Studies from the University of Oregon (1999). During his career in higher education, he has served as a visiting lecturer at the Academy of Entrepreneurship and Management in Warsaw, Poland, has been published more than two dozen times in nearly as many publications, and has presented at numerous conferences. He serves on the editorial boards of the Journal of Management Inquiry and Corporate Reputation Review.
CV
View CV