Stephen Standifird
Contact Information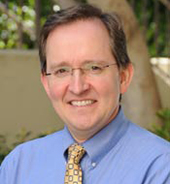 Stephen Standifird
MSEL Faculty
Email | stephen2@sandiego.edu
Website

MSEL Faculty
Ph.D. University of Oregon, Organization Studies and Organization Theory
MBA Northwestern University, Strategic Management and Organization Behavior
B.S. Purdue University, Chemical Engineering
Stephen Standifird earned his B.S. in chemical engineering from Purdue University before earning the Master of Business Administration degree from Northwestern University, and a Ph.D. in Organization Studies from the University of Oregon. Standifird began his higher education career as a teaching fellow at the University of Oregon, before serving as a visiting lecturer at the Academy of Entrepreneurship and Management in Warsaw, Poland. After a stint as an assistant professor of management at Western Washington University, Standifird went to the University of San Diego in 2003 as an assistant professor of management. He was promoted to associate professor in 2006, and continued to teach in that capacity while serving first as the director of undergraduate programs for the university's School of Business, then as the associate dean of graduate and professional programs. Standifird became dean of the Schroeder Family School of Business Administration at the University of Evansville in 2011.
Selected Current Research
Journal Article, Academic Journal
Randell, A., Jaussi, K., Standifird, S. (2009). Organizational responses to negative evaluation by external stakeholders: The role of organizational identity characteristics in organizational response formulation. Business and Society, 48 (4), 438-466.
Standifird, S. (2009). From faculty to administrator: The time management challenge. Journal of Academic Administration in Higher Education, 5 (1), 25-30.
Standifird, S., Leonard, J. (2009). Rankings as a lever for improving program performance. Journal of Academic Administration in Higher Education, 5 (1)