​The Ahlers Center for International Business
Experience the heart-pounding rhythm of international business.
The Ahlers Center for International Business is your gateway to dozens of thrilling global education opportunities. By supporting students, faculty and the business community with access to global learning programs, we believe you'll enhance your international business expertise—and not to mention, the world around you.
For graduate students, you can participate in our international consulting practicum program, where you can advise companies like Mazda City or L'Oreal on their home turf. Or be an exchange student at one of our partner schools—like the Instituto de Empresa in Spain—and earn course credit as you live to the tempo of Madrid's uptown financial district.
To further the school's global standards, we also support School of Business faculty members as they conduct international research and develop new curriculum. And for members of the business community, you'll learn business practices and strategies from internationally-renowned scholars and top executives from companies like Patagonia and Juan Valdez Café.
Recent
Spotlights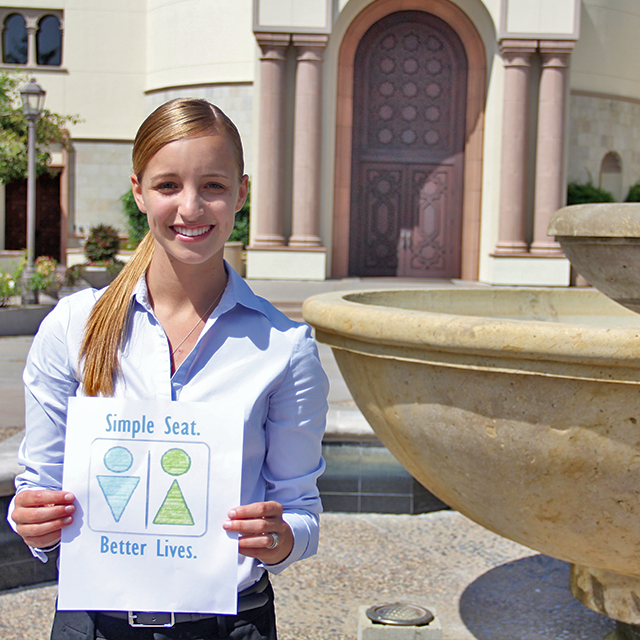 Alix Naugler '17 BBA
September 8, 2015
University of San Diego School of Business Administration student Alix Naugler '17 puts her heart and soul into academics and service. In fact, …
Ahler's Center for International Business Blog
Helping Students, Executives, and Faculty Achieve More Robust International Business Experience and Knowledge
(November 16, 2016) –
Jon Bocketti, who is an Ahler's Center Fellow, was a participant in this year's CUIBE...
(October 31, 2016) –
Angel (Shengdi) Wu made the journey to Lisbon and Madrid, experiencing a contrast of Portuguese...
(October 21, 2016) –
Judy Halter traveled to Mondragón, Spain this past summer, studying the models of participatory...