Subscribe to our Newsletter
Sign up for Kroc School News and Events
Join nearly 10,000 Changemakers when you subscribe to the Kroc School's monthly e-newsletters. Subscribe
MA in Peace and Justice Student Diana Roldan Helps Immigrants Find Asylum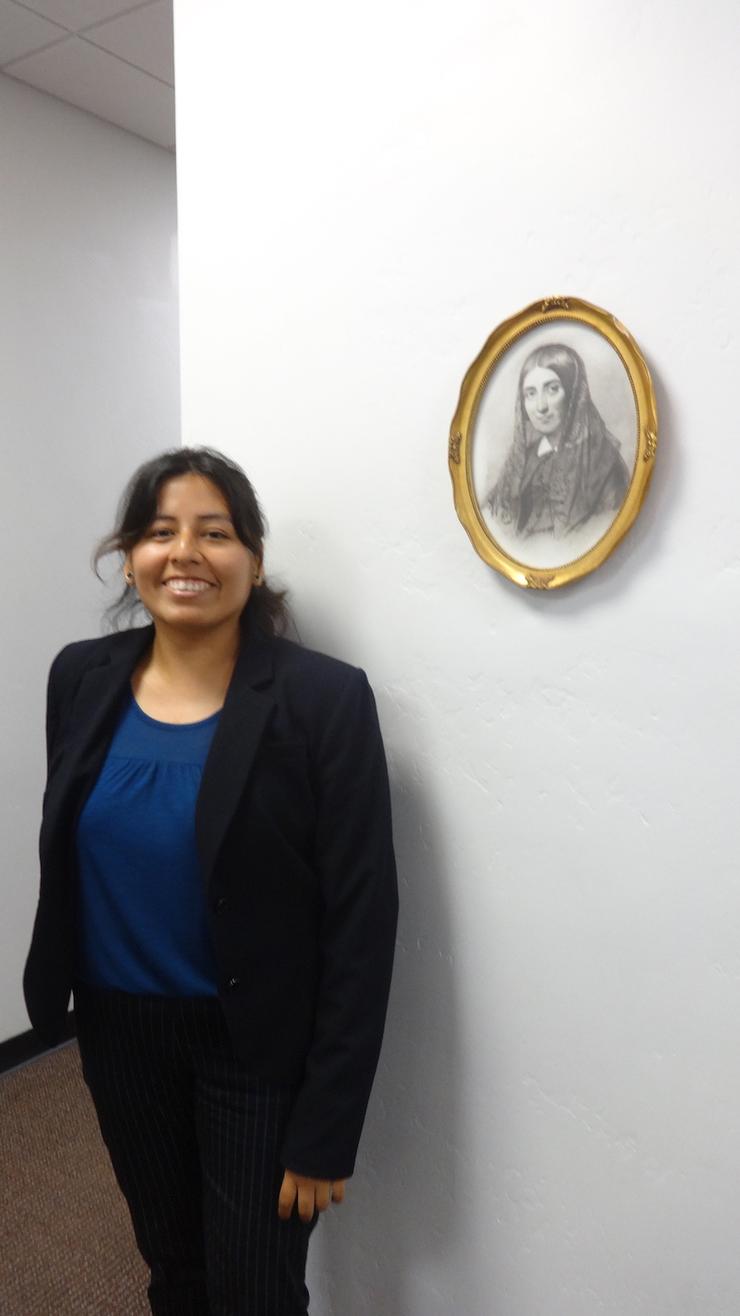 begin quote

I am thankful for the opportunity to get to know the Casa Cornelia Law Center team and their work that benefits many children, parents and grandparents
MA in Peace and Justice student Diana Roldan was given a wonderful opportunty to intern at Casa Cornelia in San Diego, CA over the summer. Continue to read about Diana's unique experiences during her internship and how they have transformed her approach to shaping a better world.
Casa Cornelia provides pro-bono legal assistance to indigent immigrant community members that are victims of human rights violations such as crimes committed by their own government. We help those who are looking to find asylum in the United States of America which often involves unaccompanied children. There are three areas in which legal assistance teams work directly with the lawyers to prepare all necessary documentation for all adult and child victims applying for asylum. There are affirmative and defensive processes in order to apply for asylum which are executed through a UCSIS officer or immigration court. In addition, Casa Cornelia offers other services such as VAWA, which is designed for women and families that are victims of domestic violence, VISA T for people who were labor or human trafficked in the USA and the VISA U service for more serious crimes.
In contrast, there are also victims considered for asylum who have fled their country because they were persecuted there. Applicants must meet the qualifications of refugee status in order to apply for asylum within one year of arriving in the USA. Lawyers, legal assistants, interpreters, development personnel, interns and volunteers work hard to collect all the information necessary to support cases and bring alleviation as soon as possible to the families and individuals affected. Due to the current immigration policies by the current presidential administration, the services that Casa Cornelia Law Center provides are in high demand. That is the especially the case for children who flee due to extreme violence in their home countries. The organization always works together to support everything that is needed but still needs constant financial support to continue helping the immigrant community. We support their search for an opportunity to live in peace at last in the great United States of America.
I started my practical journey of becoming a peacemaker through my internship at the Casa Cornelia Center this past March. My work included researching country conditions in order to give supporting evidence to the cases and providing reports to my supervisor, Jesse Imbriano. I was tasked to read and consider the type of persecution that the child (detained or non-detained) suffered for a case. I read through their testimonies, and searched for key words, statistics, or any similar cases that would help strengthen the application. That information will indirectly persuade the officer or judge to grant asylum. Apart from my research within the organization, I also conducted research at USD and the Trans-Border Institute (Kroc TBI). I worked on cases from Central America and Mexico, although the organization receives cases from all over the world. I translated most of the information and personal documents that we received. Furthermore, I actively trained during and outside of my time with the organization in order to learn more about immigration law, interviewing clients, ethics, conflict of interest, translations and interpretations among other workshops.
Finally, I had the opportunity to go to court at the Otay Mesa Detention Center where I was able to hear the lawyers cross briefing and a judge grant asylum for an adult case. I did not write details about the cases in order to protect the privacy of the individuals that are still in process.
I am thankful for the opportunity to get to know the Casa Cornelia Law Center team and their work that benefits many children, parents, and grandparents. I would ask to help this NGO in any way possible because it is an amazing cause that they are working for and the demand in the future is expected to increase.