Angry. Humbled.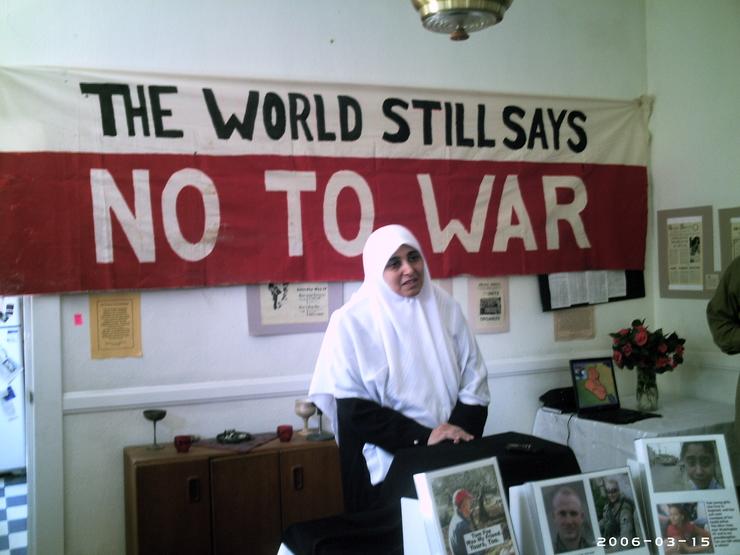 By Andrew Blum, PhD
Executive Director, Institute for Peace and Justice
I am writing this on the first day after President Trump's Executive Order on immigration was signed. I am writing it on a plane traveling to Washington, D.C. Among the last things I read before I boarded were reports that the Department of Homeland Security may be defying the courts. So I may be returning to D.C. in the midst of a constitutional crisis. I am alternatively scared for my country and angry at the cruelty the order is already inflicting on individuals around the world.
The Executive Order names seven countries: Iraq, Iran, Syria, Libya, Sudan, Somalia, Yemen. All of these places are places either I or close colleagues have been working on and in for years. Here's an example of the work just one of my former colleagues is doing to bring peace to Iraq. My guess is that Sarhang, the author, would probably be uncomfortable with me singling him out. He is that humble, but I watched him work 80 hours a week while I was at the United States Institute of Peace. He is a workaholic for peace who now probably can't visit his family in Kurdistan.
At the Kroc School's Institute for Peace and Justice, a core part of our mission is to support peacemakers around the world. Each of these countries listed in the Executive Order has amazing peacemakers that I have met personally. Each of these countries has peacemakers that we have brought to San Diego as part of our Women PeaceMakers program, or may bring in the future. These peacemakers are not just our allies at the Institute for Peace and Justice, they are not just allies in the cause of building peace. They are the allies of the United States. However you define U.S. national security, these peacemakers are supporting it. They are doing the hard, dangerous work to counter violent extremism and to build peaceful, inclusive societies. They are often doing this work where almost no one else can.
The Executive Order, if it stands, punishes them. They will not be able to visit their families in the United States, or send their children to college here. They will not be able to attend conferences or participate in any kind of education or fellowship program in the United States.
Equally as important, the Executive Order makes their work more difficult. In each of the countries named, there will be some kind of backlash. Hardliners will be strengthened, extremists will have new content for their narratives, and the ability of any U.S. organization to support peacemakers will be severely if not totally undermined. Currently, Iraq and Iran are threatening to ban travel by all Americans to Iraq. All of these negative consequences have been created for no positive gains in security. As the Huffington Post reports, there have been no fatal attacks within the U.S. since 1975 by immigrants from the seven countries named in the Executive Order.
As I think about what all this means for the Institute for Peace and Justice, two main thoughts come to mind. First, we will not allow our programs to be negatively impacted by the Executive Order. If, for instance, our Women PeaceMakers cannot get visas to the U.S., we will have the program in Tijuana or in Tunis.
The second point is a broader, more philosophical one. Right now at the Institute, we are doubling down on our commitment to co-create knowledge and learning with our peacemakers from around the world. This is an easy thing to say, but in practice many organizations struggle to work in true partnership with local organizations. The many reasons for this can be the subject of another post, but what is happening now in the U.S. will make these partnerships easier. We have been humbled. Recently I have read pieces from a Venezuelan about how to counter populism, from a Nigerian about how to counter kleptocracy, and from a Russian about how to counter authoritarianism. In the past, I might have come to a partnership with peacemakers with a true spirit of cooperation and collaboration, but perhaps not genuinely recognizing I had something to learn from them and their work that might apply to my own country. This will no longer be the case for me, the Institute for Peace and Justice, or for anyone in the United States. Now is the time to truly partner with our peacemakers to push forward the cause of peace and justice not just over there, but everywhere.