Peace Education on the Border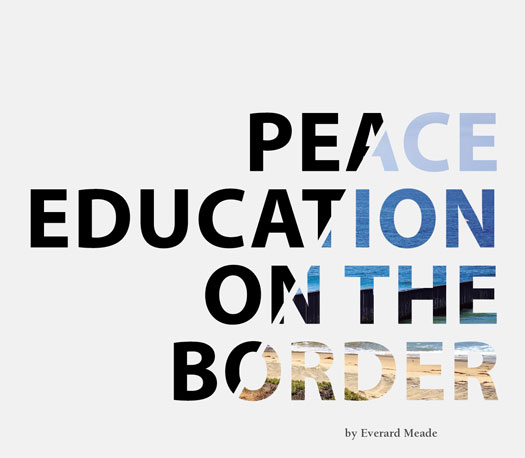 begin quote

Students in the MA in Peace and Justice program work directly with local activists, artists, educators, and public officials in field-based courses on both sides of the US-Mexico border.
The point is not that we have something to teach them, but rather to create space for exploring problems and designing solutions, using the Kroc School as infrastructure for local changemakers. Our methodology is based on several key principles which have proved invaluable in the field.
ACTIVE LISTENING
Active listening is a core principle in both humanistic research and conflict resolution. Peacebuilding practitioners must be able to ask informed but open-ended questions to figure out what respondents really mean, to observe and feel their emotions, and to recap what they have said in a positive, non-judgmental manner. Of course, you can't teach active listening and then impose your own worldview on a group of local activists.
For instance, when we first went to Sinaloa in 2015, we had prepared an entire curriculum focused on the drug war and the relationship between the U.S. and Mexico. When we interviewed participants in the first seminar, however, the cases they found most pressing involved domestic and gender-based violence, most of it non-lethal. Many likely believed that drug violence was an intractable problem, beyond the scope of their local organizations. But, their prioritization of domestic and gender-based violence reflected their unique vision of a peaceful and just society. We immediately revised our curriculum to reflect this focus, and have since helped to catalyze a variety of new civic campaigns and research projects as a result.
CREATING A DYNAMIC AND EGALITARIAN SPACE
When you're working in an unconventional classroom, with a group ranging in age from 19 to 74, you have to bring examples and perspectives that level the playing field. If you teach human rights predominantly by way of the international treatie
and case law, for example, the lawyers in the room will instantly assume a privileged role, and others may tune out. What's the point of teaching various methods of combatting inequality if your pedagogy reinforces it?
In our case, this meant starting with empathy and its evolutionary origins. Going all the way back to Darwin and foundational debates about human nature and its relationship to violence has created fertile ground for discussing what human rights really mean.
Using studies from World War II, the Mexican Revolution and the Vietnam War, we probed the experience of violence from the perspective of both victims and perpetrators. When we asked for examples from the group, rather than citing scenes from books or movies — as in a college classroom — participants gave us firsthand accounts of murders and forced disappearances involving close friends and family, both as victims and as perpetrators. The Kroc School team learned as much as our local partners in this exchange, and the experience of sharing created lasting bonds between us.
THE ART OF CONVINCING
For any teaching platform to stimulate the development of solutions, not just context and criticism, it must give people the chance to experiment. In our field-based seminars, for example, our Mexican partners were very sharp and well-informed analysts, but seemed to struggle when it came to developing sustainable models to convince their fellow citizens to participate through political and market structures. Getting activists, civil servants and academics to design business plans and marketing strategies for their ideas is a real challenge, particularly in a place like Mexico where resources are abundant and institutions have little incentive to engage a broader segment of society.
In our Mexicali program, for example, a group of students designed a media campaign to raise awareness for unaccompanied immigrant children headed for the United States. When I asked them why a radio station manager would give them any air time, they argued, "We will show him the terrible suffering of the refugee children." I countered, "But, what if the station manager doesn't care about the children, and he's more interested in beer and wet t-shirt contests?" The group then argued that they would get free air time through a government grant for public awareness. I challenged, "But, what happens when the grant expires or a new administration comes into office? How will you avoid the corresponding political pressure?"
This exchange led us to focus more on delivery mechanisms than content, working with participants to develop incentive structures that test and strengthen the effectiveness of their advocacy.
Wherever the inspiration comes from, building a more peaceful and just society across the border will require the independence, dynamism and sustainability of local organizations.
EVERARD MEADE, PHD
is director of the Kroc School's Trans-Border Institute. For the last two decades, Meade has worked on immigration policy, developing human rights curricula, and documenting and preventing violence in Mexico and the borderlands.
Read this article and discover other articles of Kroc Peace Magazine 2016 on